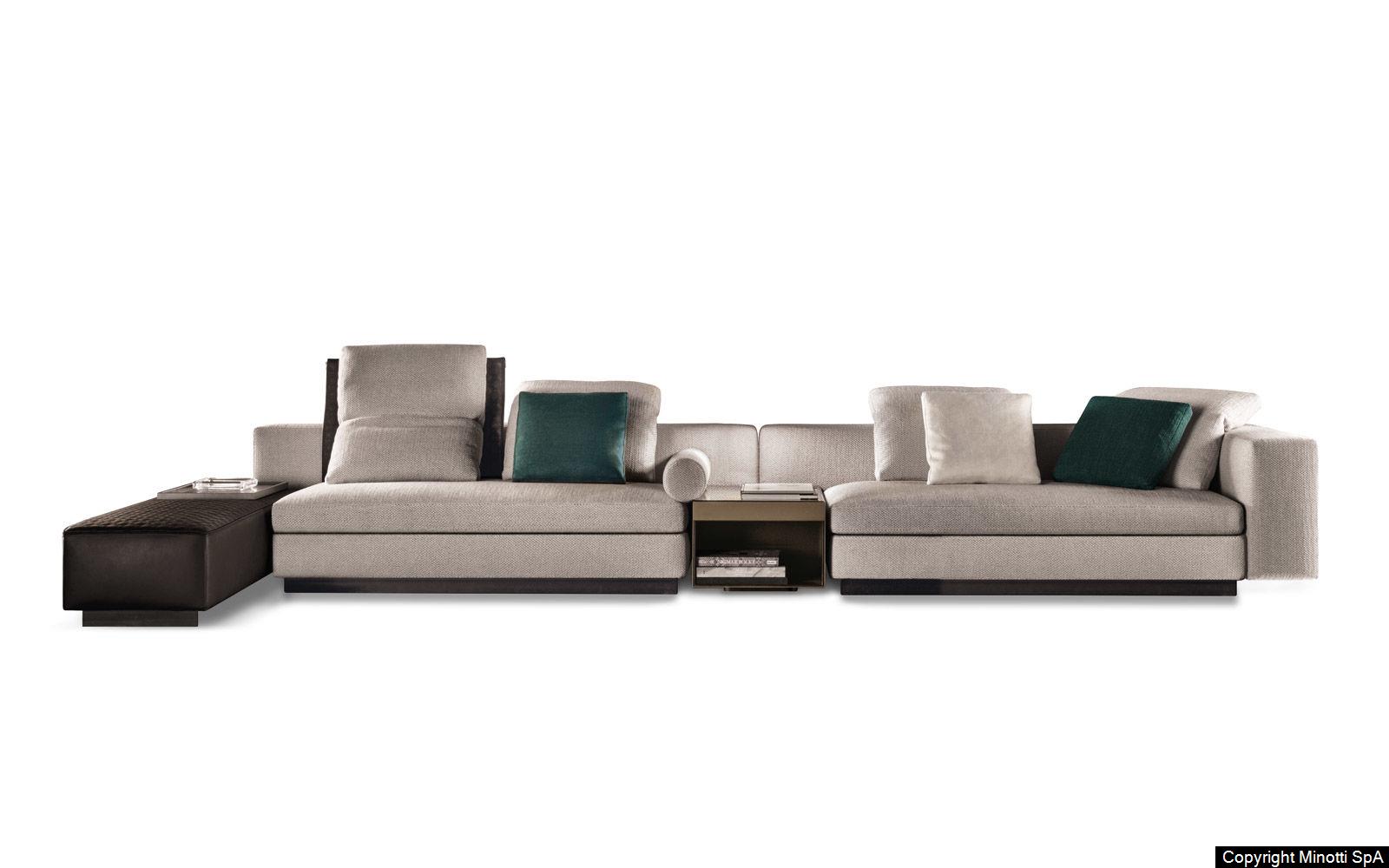 A new dynamic seating system where geometric lines form an original mix of soft volumes in an unconventional rhythm of full and empty spaces. The steamlines aesthetic styles juxtaposes with the wide freedom of seating arrangements, which makes for very original design ideas. Designed by Robert Dordoni for Minotti, the Yang seating system is intended to be used to create soft, cozy domestic islands where you can spend your leisure time indulging in your favorite pastimes or enjoying all-out relaxation.
A defining feature of Yang is its particular "Offset" elements with the backrest offset from the seat, and which, along with its ottomans and close side add to its versatility. The various elements can be combined in a multitude of ways thanks to the ottomans which can be placed in various positions: to either extend the seating or to provide a practical table-like surface.
The rigorous architectural concept of the Yang seating system is also strengthened by the design of the base: the front section is a simple peewter-colored aluminum bar, a finish that lends flexibility to the Yang seating system when interpreting the most different styles. The Yang headrest is specificall designed to offer vertical support and encourages the right posture when reading and relaxing. The fine "cambre" stitching has been used here too, for a functional element that is not only something to lean on but also an extra touch that gives an added value to the sofa.
Arrangements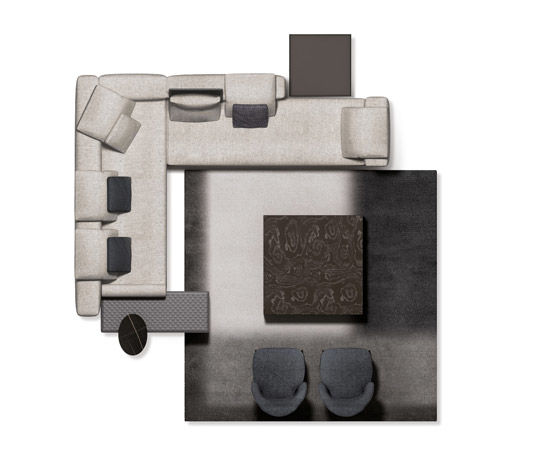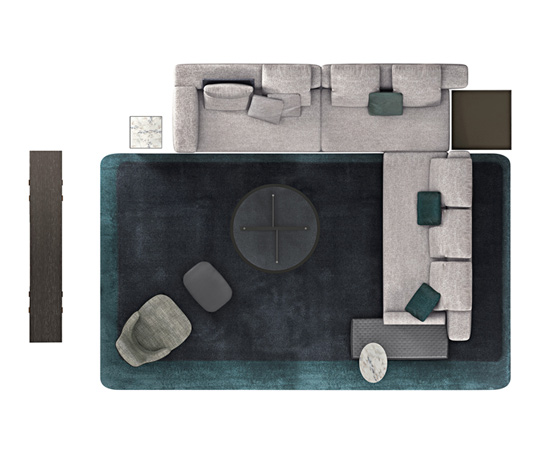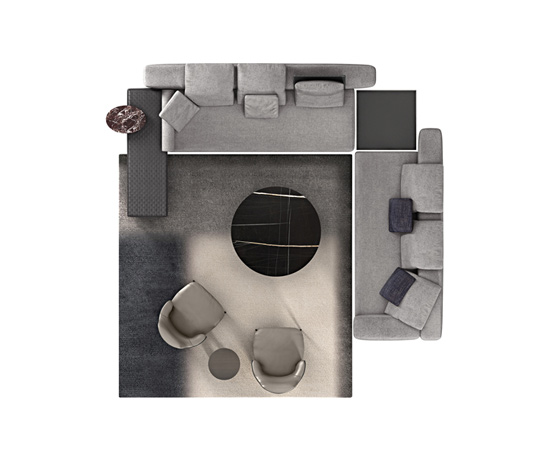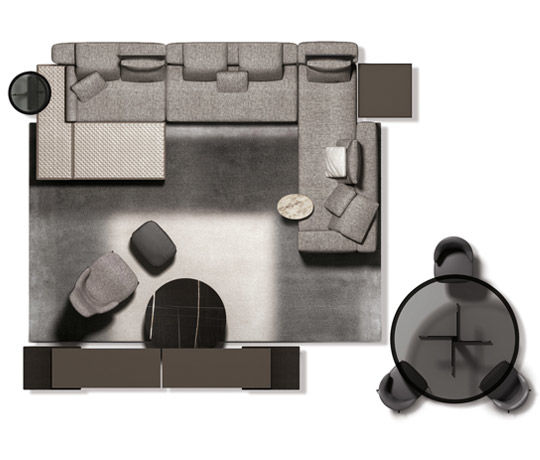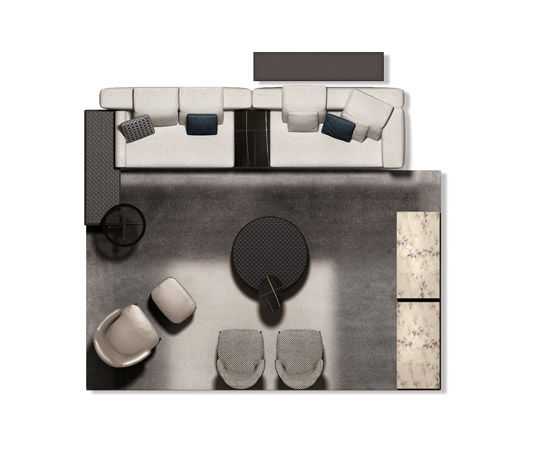 Technical Features