House of Finn Juhl
Made in Denmark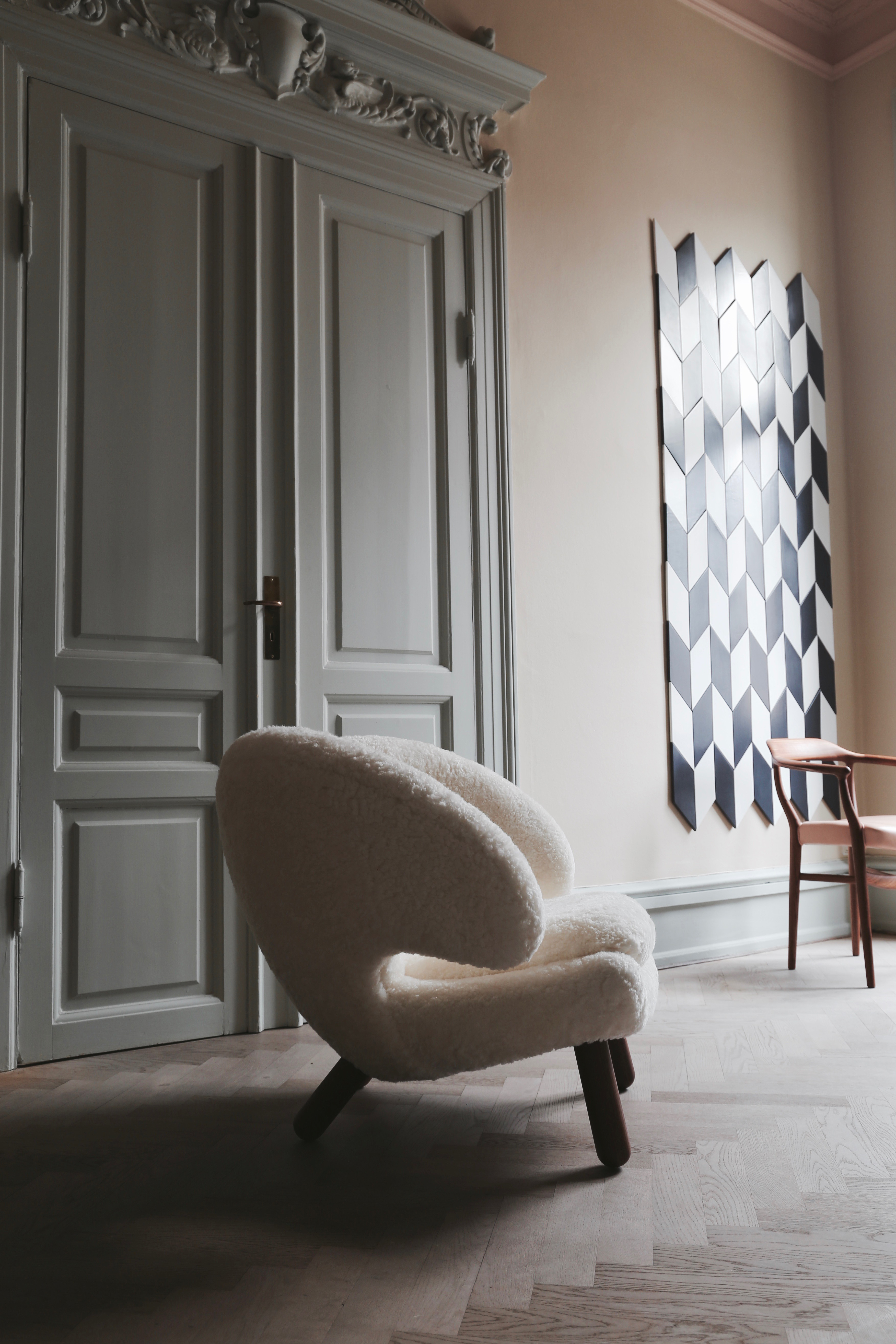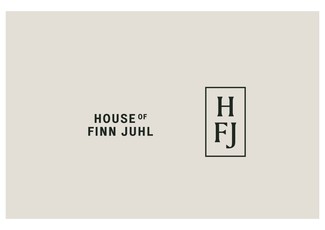 In 1999 Ivan Hansen and Henrik Sørensen were contacted by the widow of Finn Juhl, Hanne Wilhelm Hansen, with the purpose of creating one of his designs. A sofa for a commemorational exhibition. The idea harmonized perfectly with their company ethos as they already admired Finn Juhl greatly.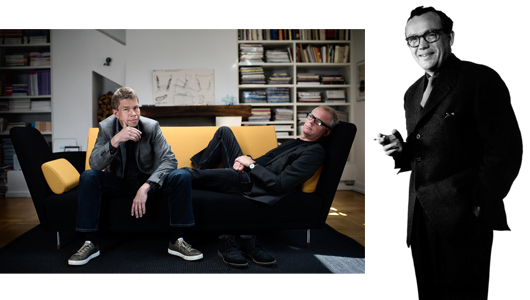 Their passion is relaunching Finn Juhl's furniture, in respect to his legacy, but in a modern reality. The House of Finn Juhl collection takes its starting point both in the original drawings as well as the older original pieces from Finn's house, private collections or museums. The details are as fine and pure as if it came from the original cabinetmakers' workshop, but their understanding of quality also includes durability. House of Finn Juhl products have to be so durable that they can be enjoyed by users today and by generations to come.
Today, House of Finn Juhl furniture is mainly manufactured in Denmark. The upholstered furniture such as the Poet Sofa and the Pelican Chair are entirely hand-sewn in the same Danish tradition as the old ones. However, when it comes to wooden furniture, they have chosen to utilise modern technology, which goes hand-in-hand with excellent craftsmanship in order to make Juhl's visions come true. The intricately shaped wooden frames in the Chieftain Chair for instance, are masterly crafted by their skilled Japanese friends in Yamagata. Without this approach, it would not be possible to achieve the fantastic finish and delicate detail that was Finn Juhl's trademark.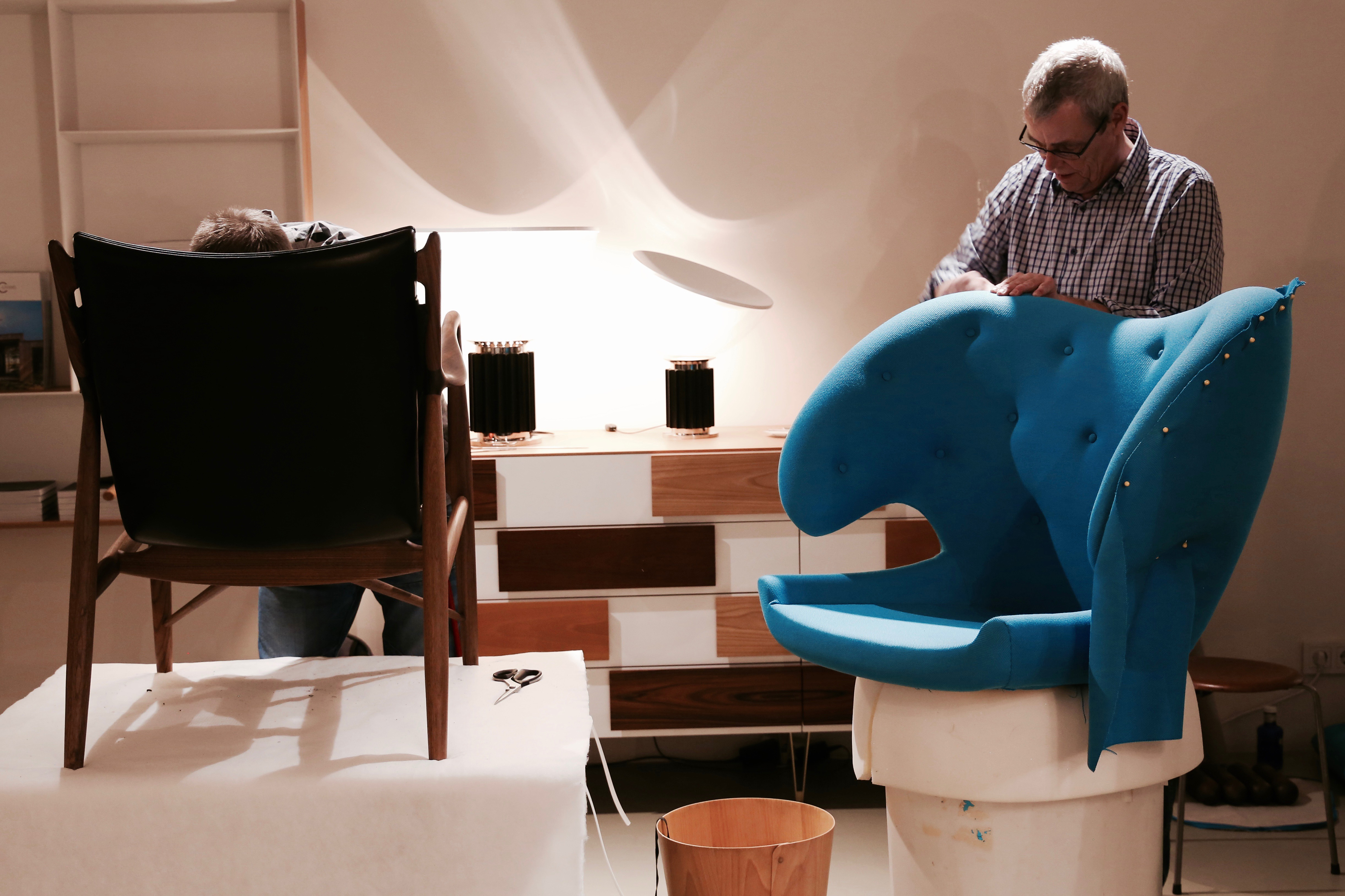 In 2000, Ivan and Henrik's company acquired the exclusive rights to produce Finn Juhl's iconic furniture from the 1940's and 50's. Since then, the company has re-launched a comprehensive range of Juhl's designs. In 2013, The House of Finn Juhl manufactured all new furniture for the Finn Juhl Chamber at the UN Headquarters in New York.
SMINK began carrying The House of Finn Juhl pieces in 2015. Stop by to experience the rich designs of Baker sofa, Pelican and Chieftan chair.