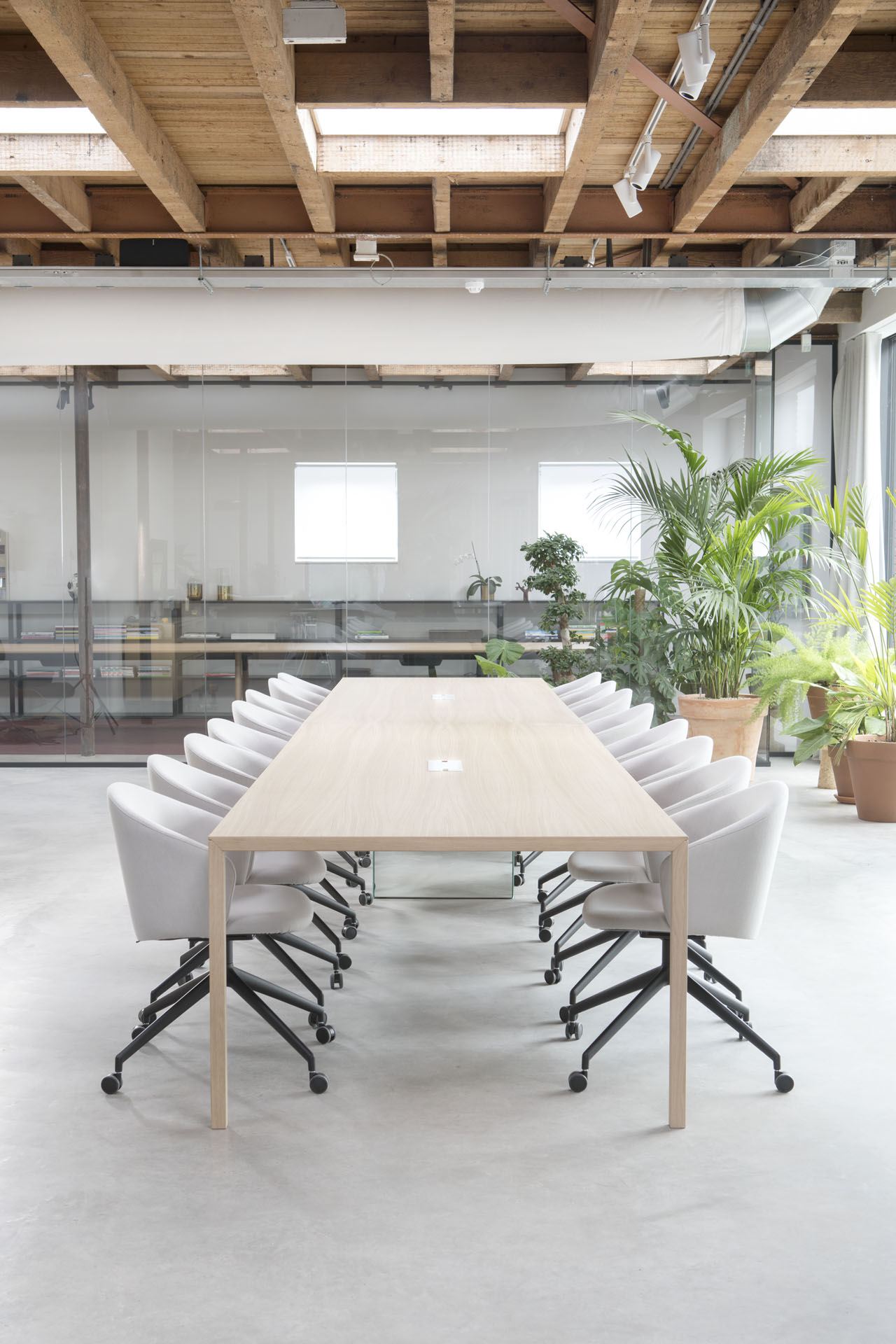 "For Arco, doing what one does best means mainly one thing: making tables. Tables play a central role in our lives: we talk, meet, work, eat and celebrate at the table. For all these different moments in life, we design, develop and produce design tables in our very own way: whether it is about office furniture or a customized dining room table. Aside from tables, we also develop related products such as chairs, closets, small furniture and accessories. As a Winterswijk family business, we have a longstanding history, at the same time we are a contemporary business: passionate, inventive and dedicated:
We are arco
We make tables
&
the objects to complements them

We
Design, develop and manufacture
Using skilled workmanship and dedication
&
Invent to Create Solutions
We believe in
the essential and nothing more

We are
Family
Tradition
&
The contemporary

We love what we do."
arco team

Starting in 1904 on the heels of an accident, the factory stands today where the grandfather of Willem's built a framing factory. The firm grew through the years by means of working with the needs of the community, the sourcing of local products, and the ingenuity of the family members.
Jorre van Ast took over as director of the family company in 2011. He now has the task of preserving the much-loved Arco style and is doing this in his own inimitable way. Under his guidance the furniture collection, which includes many of the best-selling pieces designed in the past, is slowly but surely being expanded and acquiring an even more distinctive signature. Innovation and sustainability remain key principles and there is still the same uncompromising commitment to a very high standard of quality and the art of furniture making.
One of Arco's cornerstones is sustainability. Nowadays, this word has become a trendy term but a long-term vision in terms of sustainability (in the broadest sense of the word) was part of the company's culture right from the very start. They are a family company that is over 110 years old and they regard retaining production in the Netherlands as a vital aspect of the company. It is in their nature to consider relationships with employees, suppliers and customers and also product development from the perspective of sustainability. Local wood is sourced through the area around thier factory in Winterswijk. Using local wood is about honesty, integrity and transparency. Rather than concealing imperfections, arco uses the qualities of the wood. Nature is still visible in each piece, giving it its own character and identity.
photography by Mike Roelofs