Kristiina Lassus
Made in Nepal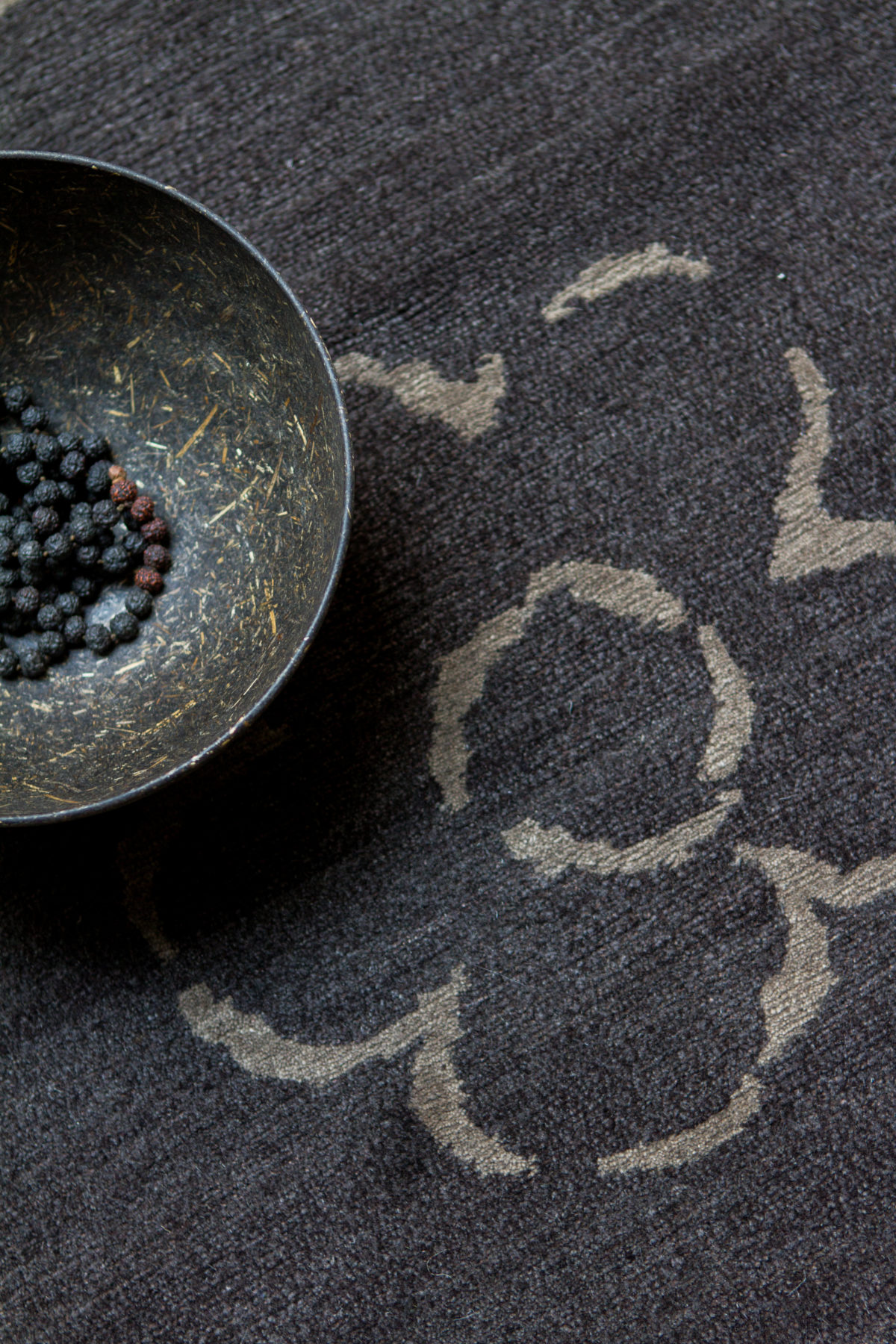 The rug collection by Kristiina Lassus is inspired by travel, distant cultures, and a love for materials, colour, and nature. From a passion for ancient traditional handicraft with a modern insight, the rugs are designed to furnish contemporary spaces, whether modern or classic, in the city or the country, conceived for people who appreciate special quality and beauty, even under their feet.
Kristiina Lassus rugs are crafted in 100-knot-per-square-inch quality, with some available in 80, and have a low pile height. The ancient technique of hand knotting is prized for its quality and durability. Rugs made with this technique last for decades.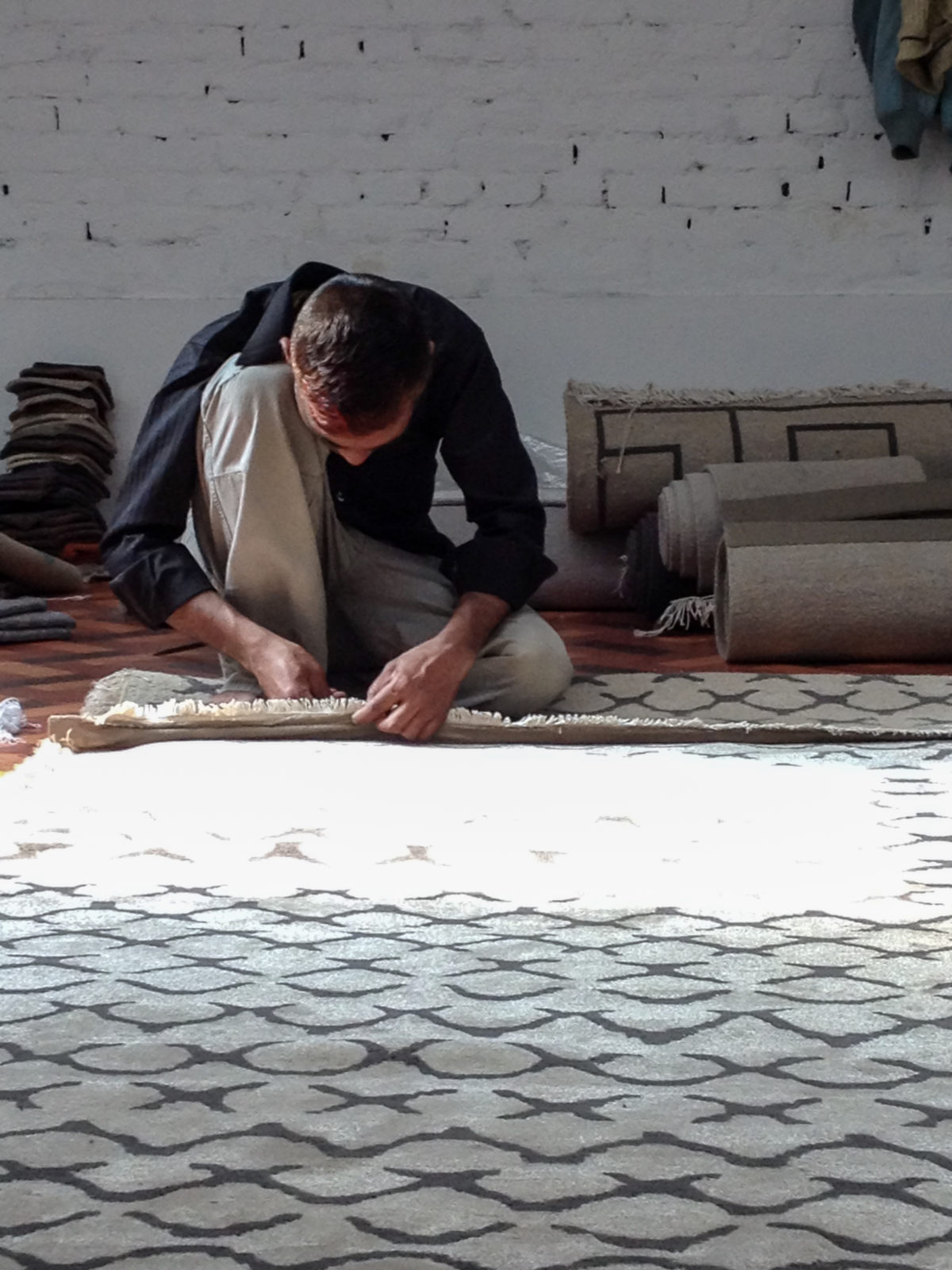 The materials emplyed in the rugs are Tibetan wool, natural linen and silk. The wool is carded, spun and dyed by hand, which gives the rugs beautiful subtle variations in colour and texture. Every small step in the production stage leads to a precious outcome rich in nuances, steeped in history and customs handed down through generations. Each piece is unique and original.
KRISTIINA LASSUS rugs are made in 100 knot quality and the pile height is 4 – 5 mm. The dyes used are from Clariant International from Switzerland. The rugs are produced in limited series and are available by order. No child labour has been used in the creation of these carpets (GoodWeave certificate).
Each phase of the production is hand made according to a traditional expertise brought to Nepal by the Tibetan refugees who settled there in the 1960's. The wool used for these rugs comes from the Himalayan mountains, from plains at 3000 m altitude. This wool is appreciated for its strength and softness and has a unique, easily recognizable appearance and texture. The yarn is hand carded, hand spun and hand dyed, which gives the rugs beautiful subtle variations in colour and texture.
Carpets made of this material turn even more beautiful with the passing years, as the lustre of the yarn increases with time and usage, emphasising the character and colours of the material.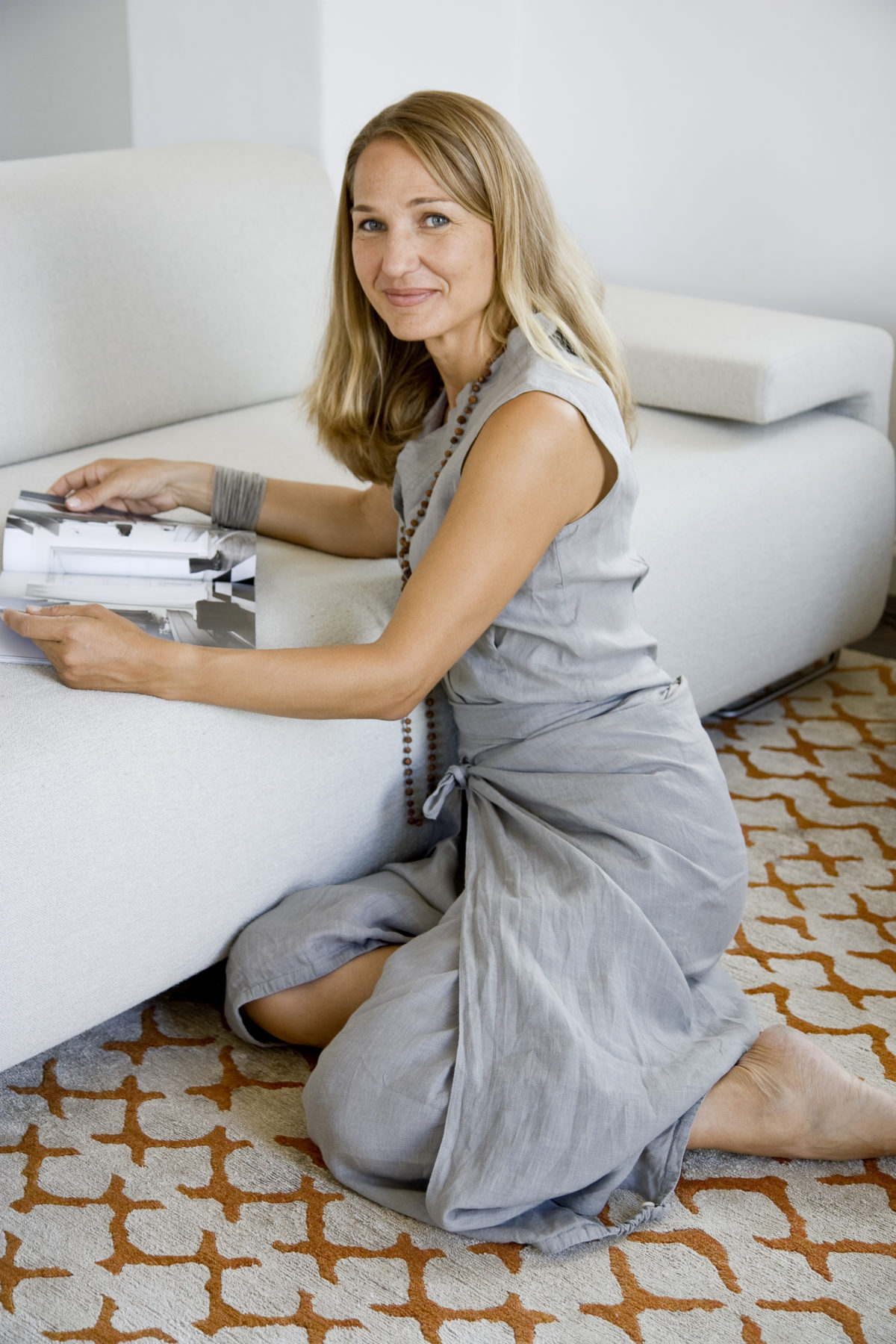 Kristiina Lassus is an interior architect and designer of international renown.
Born in Finland in 1966, Kristiina graduated from the University of Industrial Arts of Helsinki (UIAH) with a Master of Arts (MA) in Design Leadership in 1992. This was followed by postgraduate studies in product development at the Helsinki University of Technology in 1993, and her second MA in Interior Architecture and Furniture Design from the UIAH in 1995.
After working in renowned interior architecture agenzies in Finland and Australia she moved to Italy in 1997. She developed her first product designs for the Italian design firms Alessi, Poltronova and Zanotta.
In 2004 she founded Kristiina Lassus Studio. The Studio provides consultancy services in art direction and product design. In 2007 she registered her own trademark and introduced the Rugs Kristiina Lassus, a collection of high end hand knotted rugs. In her dual role of entrepreneur and designer she personally looks after the development and the production of each piece.
Lassus has won several international awards such as two Red Dot Awards and a Green Good Award. She has been chair of several design jurys including Fennia Prize, IF Design Award, Core Design Award and Red Dot Award.