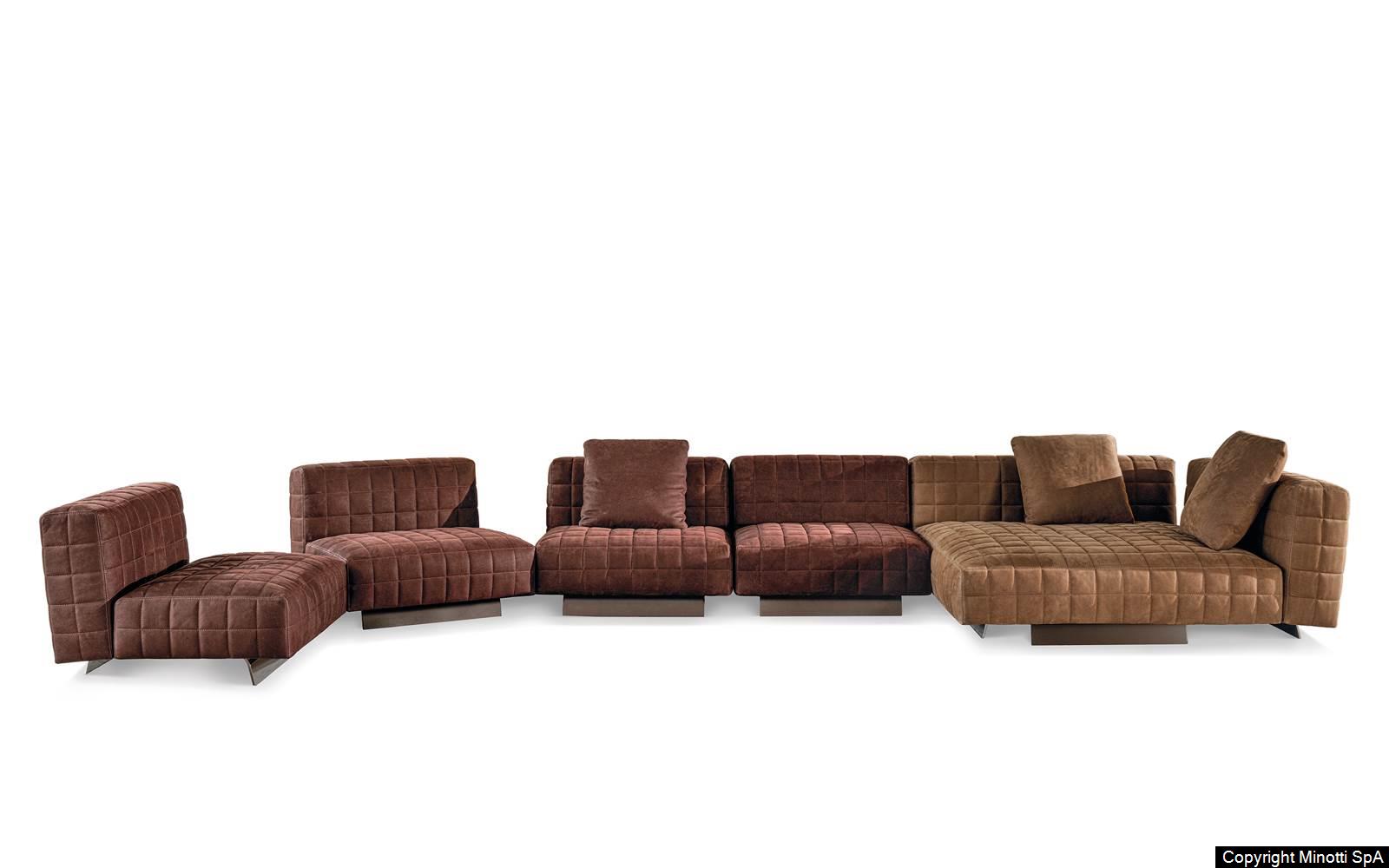 Designed by Rodolfo Dordoni, Twiggy is the new family of seats that stands out for its ability to revolutionise living spaces with an unprecedented ideal of timeless beauty.
Twiggy presents itself with different elements, always distinguished by Minotti's sophisticated sartorial taste. The family originated as a single armchair in the Small, Large and Deep versions, with and without armrests, but embellished with stitching that reveals the depth of the brand's manufacturing know-how combined with its great ability to make even the most sculptural seats extremely comfortable.
In addition to the armchair, the range includes a bench, a couch and a chaise longue, which can be used as elegant individual elements to be freely inserted into the living room, creating a modular system that can be modelled as desired with the greatest of ease.
A new aggregative language is born: free from schemes and preconfigurations, capable of adapting to needs in continuous evolution. The Twiggy seating elements have rigorous geometric shapes but are extremely comfortable and enveloping, covered in leather, nubuck or fabric and embellished with refined stitching.
The curved, dynamic design of the base, made of semi-glossy polished aluminium or aluminium with a Black Coffee colour polished varnish, is one of the details that contribute to making these seats unique and destined to redefine the concept of style.