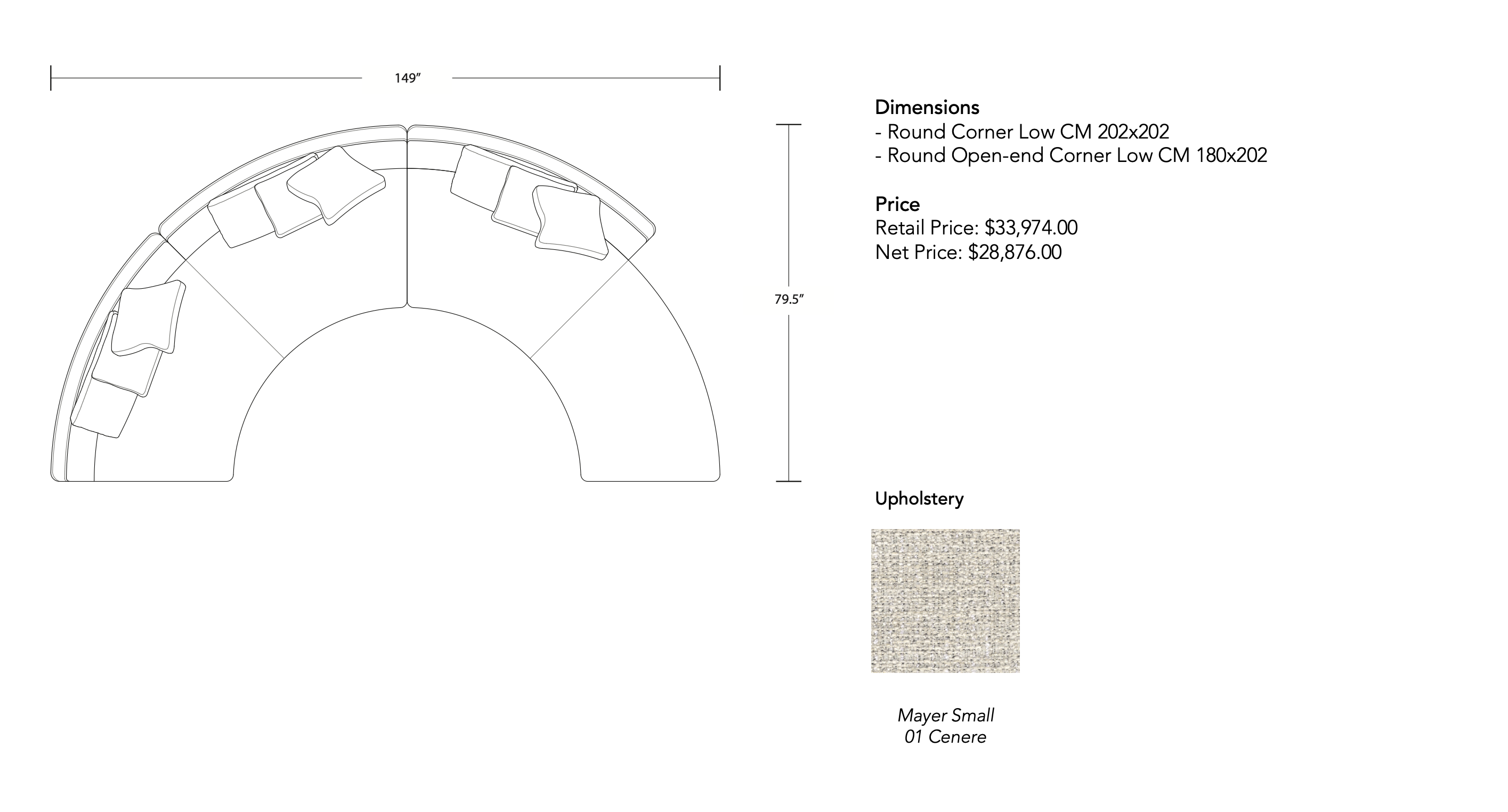 Seymour was conceived of the idea to create a seating system that maintains a distinctly formal precision while surrendering to the desire for curved lines in an elegant succession of soft, inviting voiumes.
The Seymour sofa expresses a softly feminine comfort and sensual elegance drawing its inspiration from a dynamic, sinuous architectural language. The system comprises of linear and curved seating elements with a one-piece seat cushion matched with foam seat backs in two heights that form three-dimensional curves and make it possible to create both fixed sofas as well as linear or corner sectional compositions that correspond more closely to either a more classical or contemporary concept of living space.
The curved elements emphasize Seymour's soft, sinuous lines and its open invitation to mingle and be shared. When placed facing one another, Seymour sofas become the star players in the entire living area and engage in lively interaction with the Catlin and Joy "Jut Out" coffee tables.
Seymour rests on elegant, longitudinally positioned, bronze-painted aluminum bars designed to lift and lend lightness to the proportions when seen from the front. Removable covers.
*A SMINK showroom model.
Arrangements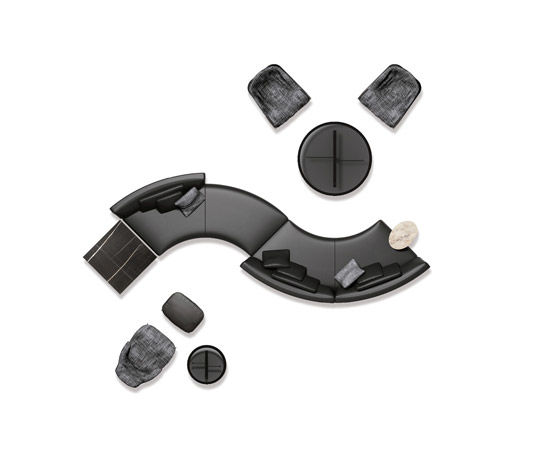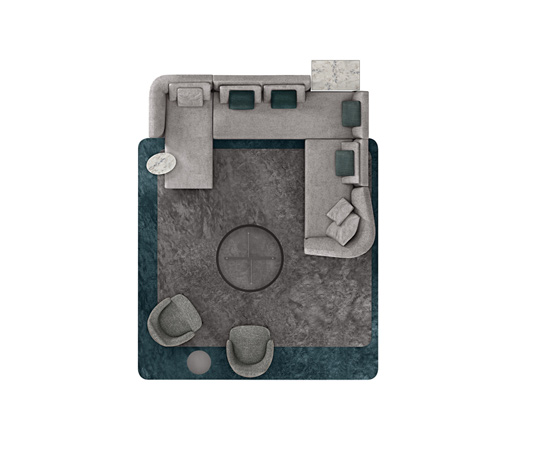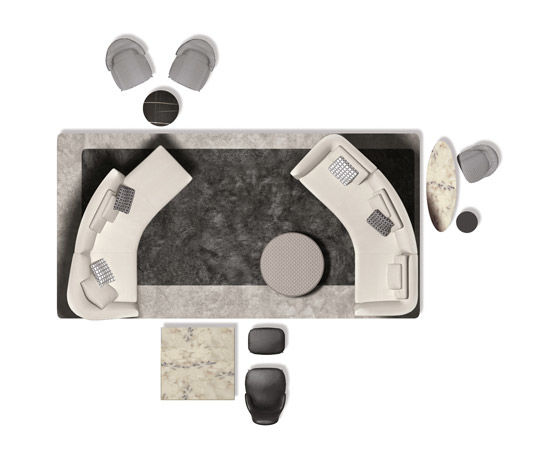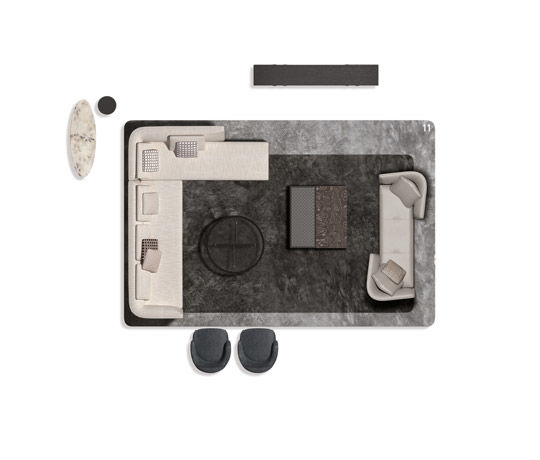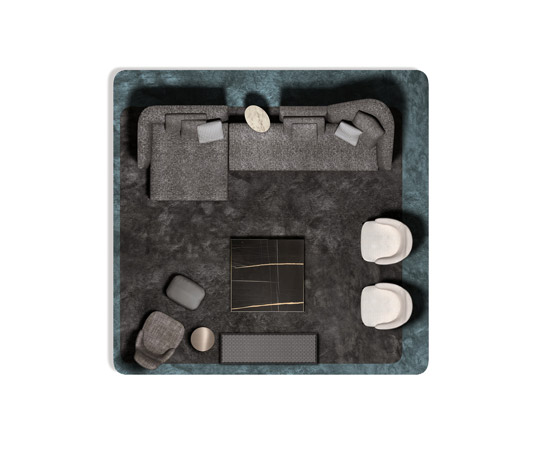 Technical Features