Little Mother Sofa
By House of Finn Juhl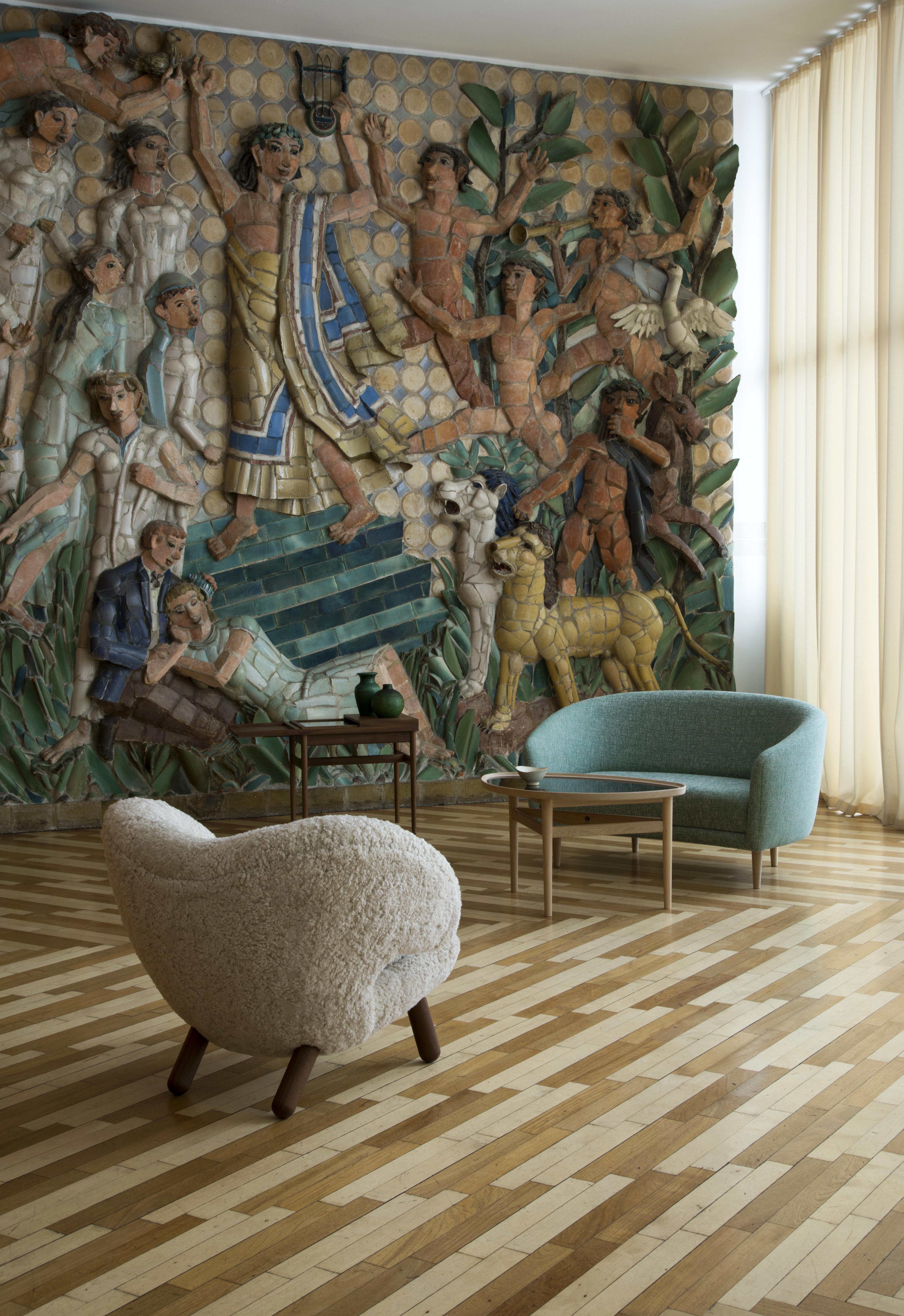 With the relaunch of this sofa, which we will refer to as the "Little Mother", we have ventured into the tale of a romantic Danish poet and his wife. They lived in a small farmhouse, decorated with a sofa designed by Finn Juhl. This stage became a staple of Danish folk culture through the comic strip "The Poet and the Little Mother" by Jørgen Mogensen, which was published in Politiken on a daily basis from 1950 to 2003. This makes it nothing short of the world's longest lasting comic strip!
The story goes: master joiner Niels Vodder, who produced Finn Juhl's furniture, gifted his daughter Kirsten the prototype of a small sofa in 1945. Kirsten Vodder was married to the poet Frank Jæger, whose favorite activity was to lie on the sofa and ponder the events of life. The close friend of the family and illustrator Jørgen Mogensen would spend a lot of time at their house, which eventually inspired the comic strip.
House of Finn Juhl is now relaunching the "Little Mother" sofa because we find it beautiful and extremely relevant in a modern context. The sofa comes in two lengths and presents itself as a seamless design with a slight and natural curvature towards the center. The organic shape and tight upholstery nicely accentuate the sculptural expression of the sofa. Its shape embraces the seated body, making it comfortable in any position. There are no sharp edges against the body, just soft rounded shapes that will lightly give in.
The "Little Mother" sofa is entirely handcrafted, down to the smallest detail. It is constructed in an old-fashioned manner consisting of a solid blind frame and handsewn upholstery. We are very much looking forward to adding another piece to our Finn Juhl range, even more so one that has been in hibernation since 1945. Today, 75 years later, the "Little Mother" sofa is just as relevant in decorating a home as it is in an elegant hotel lobby.