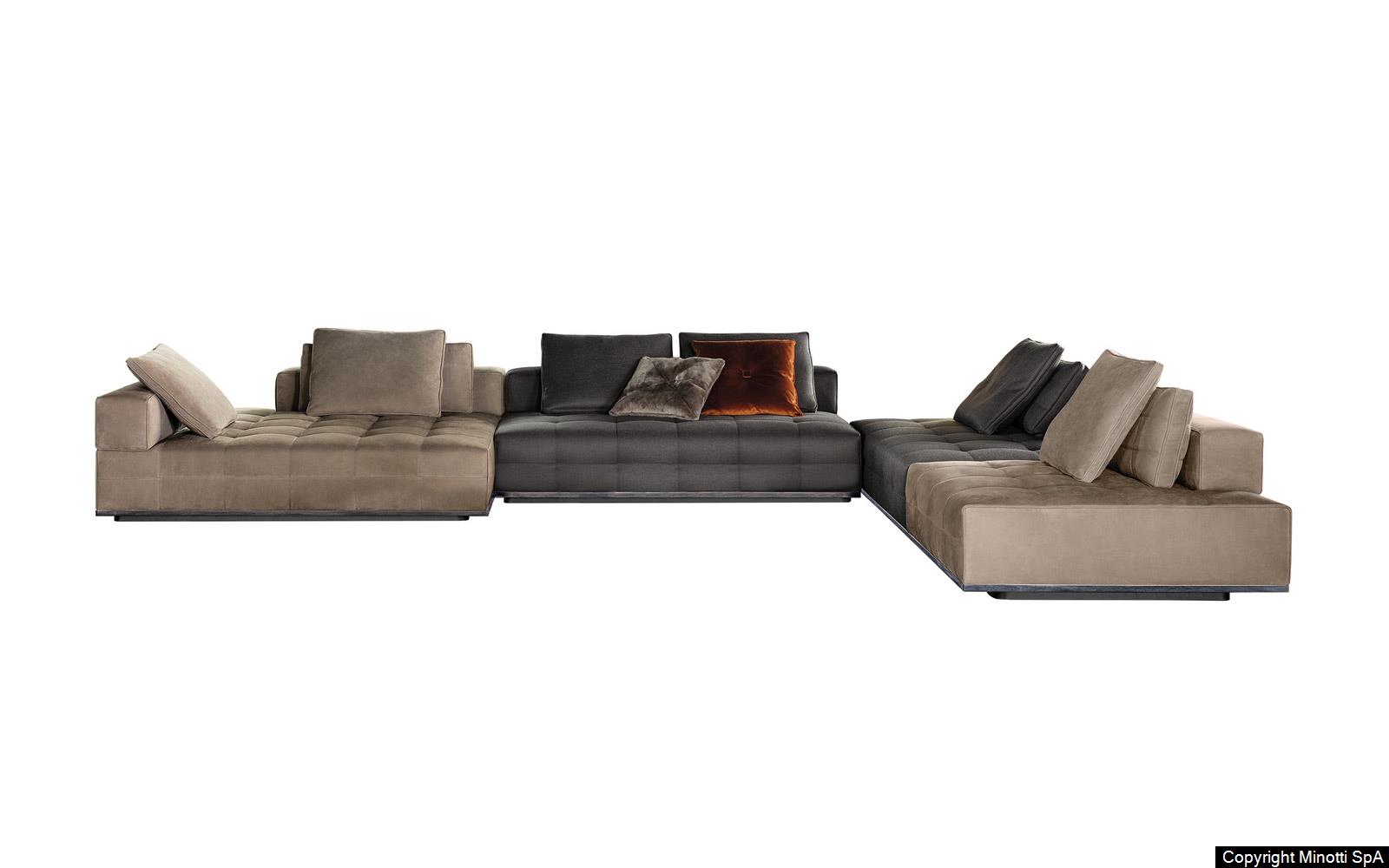 The Lawrence "Clan" elements feature modern, graphic stitching designs that lend a more dynamic rhythm to compositions and invite the creation of living room decor with a fresher, more contemporary vibe.
The one-piece seats feature stitching in graphic, modern square-shaped designs. This refined tailoring detail epitomizes the company's skill in drawing upon tradition to bring new vitality to an ancient technique like embroidery, through an unhesitatingly contemporary interpretation of style.
A SMINK showroom model.
Arrangements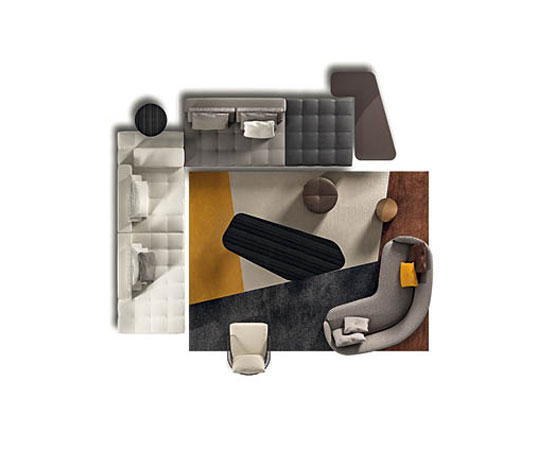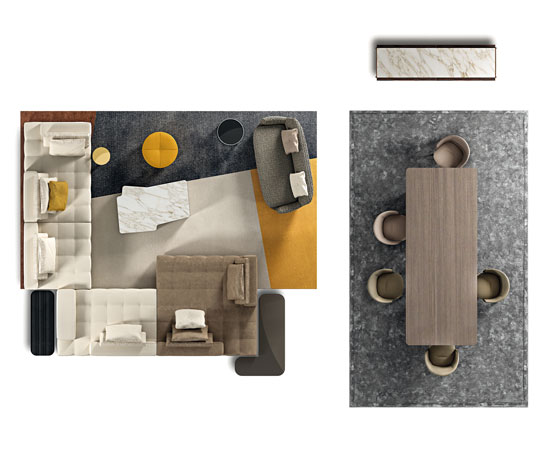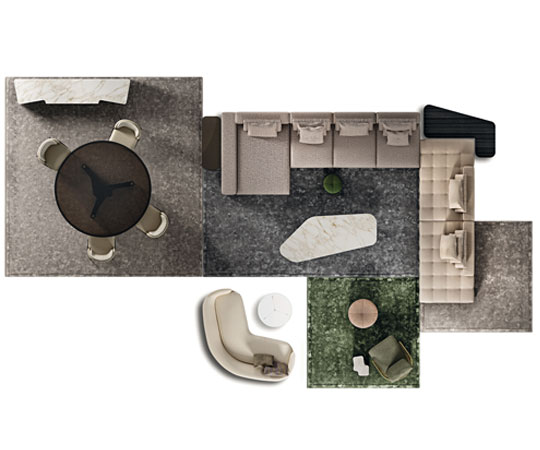 Technical Features