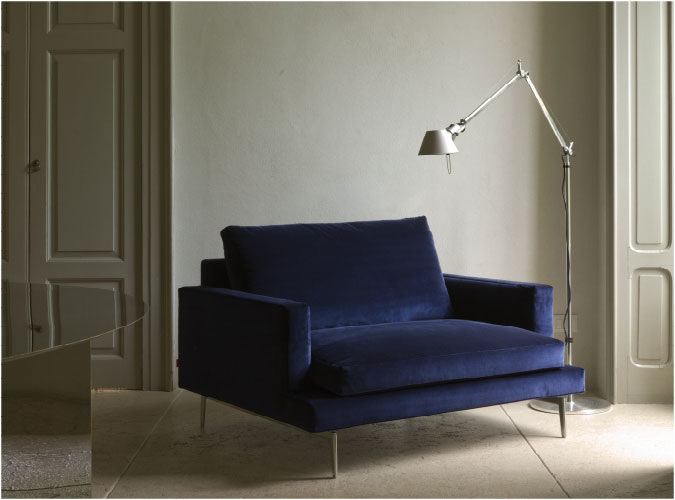 Rationalist and modern style for this new sofa that takes us back to the 1960s, as if we were on th eset of the enormously successful TV series 'Mad Men'. During the 1960s, the year of the economic boom, products had to be manufactured in series, but with accurate design and functionality; that was probably the best period when design, quality, and innovation were combined together. With Larsen, a sofa with high seat, elegant design, and rigorous frame style, balanced by soft and comfortable padding, Verzelloni confirms this vision and identifies itself once again in the keyword of 'contemporary classic'.

Textile covers are available in a wide range of leather, cloth, wool; and in a wide range of colors. Cover in fabric is completely removable. Besides the sofa, the collection Larsen offers a wide range of modules that can be freely combined with each other, and also includes an armchair and chaise.

Frame in solid wood and plywood, padded with differentiated density non-deformable foamed polyurethane, sprung with interwoven elastic bands. Under-covering in cotton canvas coupled with polyester fibre.

Feet are available in bronze finished aluminium cast, or in polished aluminium cast.
A SMINK showroom model.