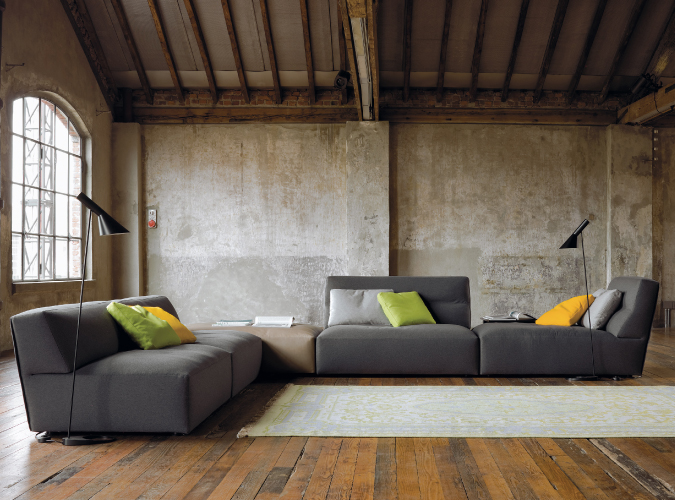 Joe is a seating system including a wide range of different units to offer countless compositional possibilities interpreting the part of the home set aside for comfort in new and different ways. Available with two backrest heights - a tall version at 83 cm (33") and a low version at 66 cm (26") - to satisfy different requirements in terms of both comfort and aesthetics.

The Joe collection is truly innovative in the combining elements of different widths and depths, backrest height, and fabric options. You can also include armrests for a more conventional kind of seat, attaching them at any time using the practical hooks that come with the Joe system.

All the covers on all units are fully removable.