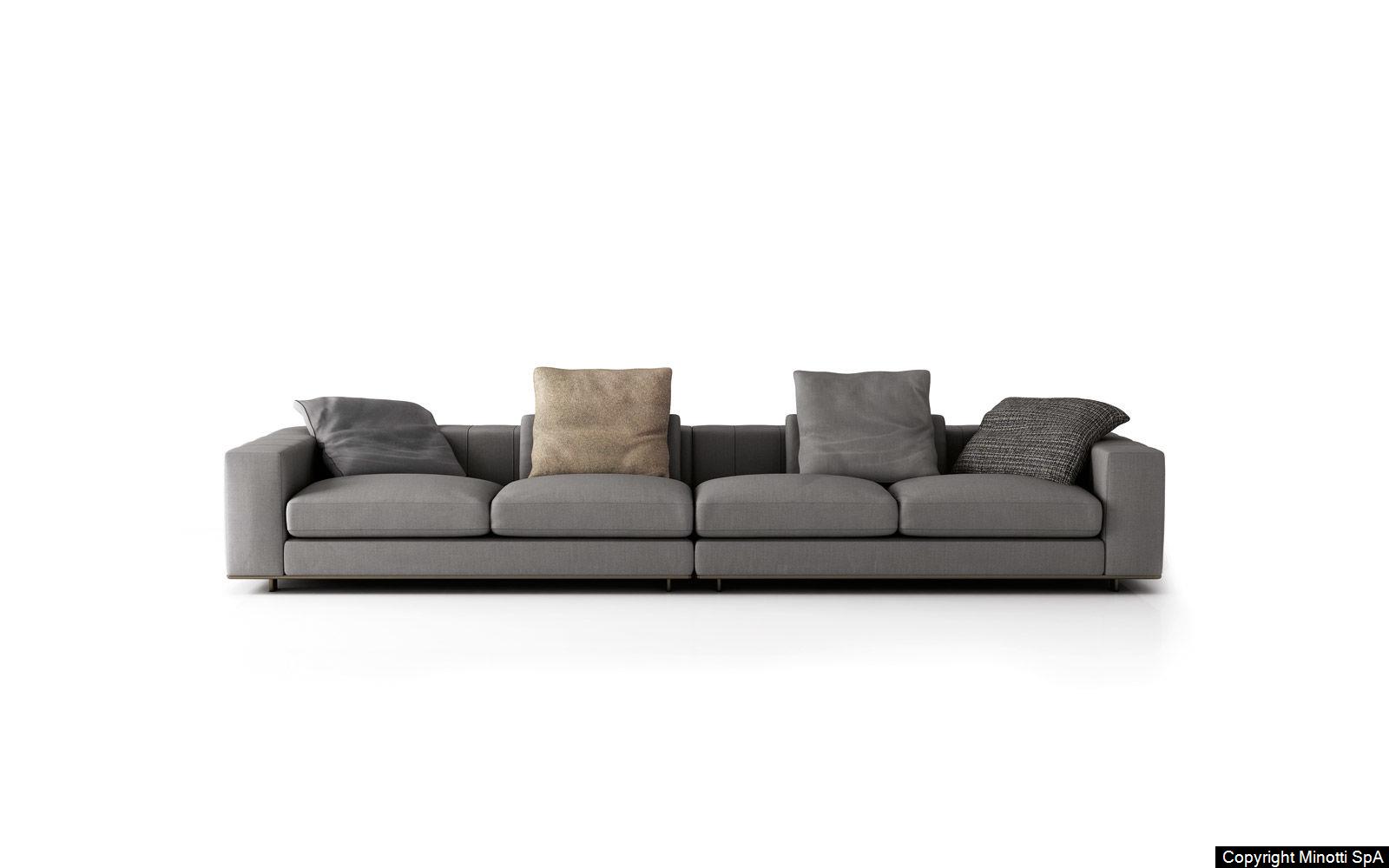 Prepare to get cozy on a sofa that offers the pleasant sensation of inviting warmth and comfortable softness.

The seat cushions of the Freeman "Duvet" elements have a core insert in polyurethane, wrapped in memory foam padding and topped with a layer of soft down. For an overall effect of extreme softness, the entire structure of the Freeman Duvet is wrapped in a heat-sealed fiber covering. The armrests and backrests are embellished with a sophisticated stitching motif that is an eloquent expression of the company's tailoring skills. The pieces in leather or fabric are joined with a strip of bronze-colored Eco-leather with a double-stitched pattern that rhythmically emphasizes the volume of the elements.

To promote good posture during reading and relaxing, the Freeman Duvet elements can be outfitted with a practical headrest designed to provide just the right support, along with the lumbar cushion. Crafted with a metal structure, covered in polyurethane foam, the upper part is padded and finished with elegant stitching. To further enhance the sensation of comfort, the backrests in the Freeman system are outfitted with comfortable lumbar cushions as well as pillow-soft back cushions. A SMINK showroom model.
Arrangements