Reeves Lounge Sofa
By Minotti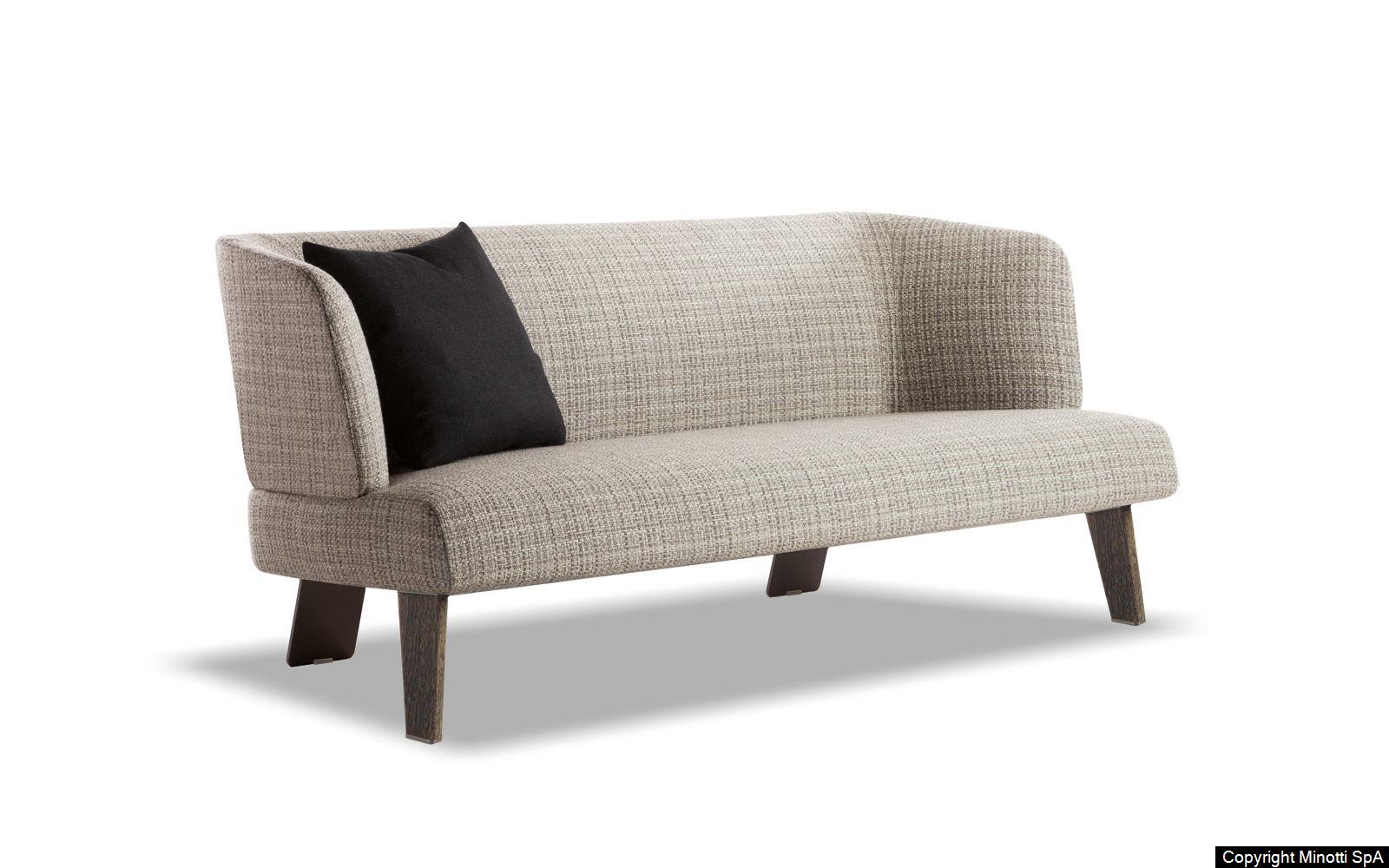 The collection of Reeves seating elements comes with a full-blown personality and was developed to establish a lively, meaningful conversation with the many accessories form the 2016 collection, especially when paired with the Bellagio Lounge tables to create innovative and unique living spaces.

The Reeves family comprises numerous chairs, each of which was specifically designed for a particular setting, in terms of both use and style.

The carefully engineered porportions of the elements in the Reeves series allow these products to be seamlessly integrated into residential and hospitality settings, like lounge areas, waiting rooms, corporate offices and boutiques.

Generously inviting shapes, expertly-crafted tailoring and sophisticated details form the Reeves Lounge sofa, the sofa whose personality is worthy of center stage in any living room.

The back of the sofa rests on sophisticated curved metal supports with a glossy light bronze painted finish, while the front of the Reeves Lounge sofa sits on legs made of solid Sucupira wood with stained mink color finish. The upper and lower parts of the leg are enhanced with metal details with a light bronze painted finish, elements that express the full value of time-tested artisan mastery.
Technical Features