53 Sofa
By House of Finn Juhl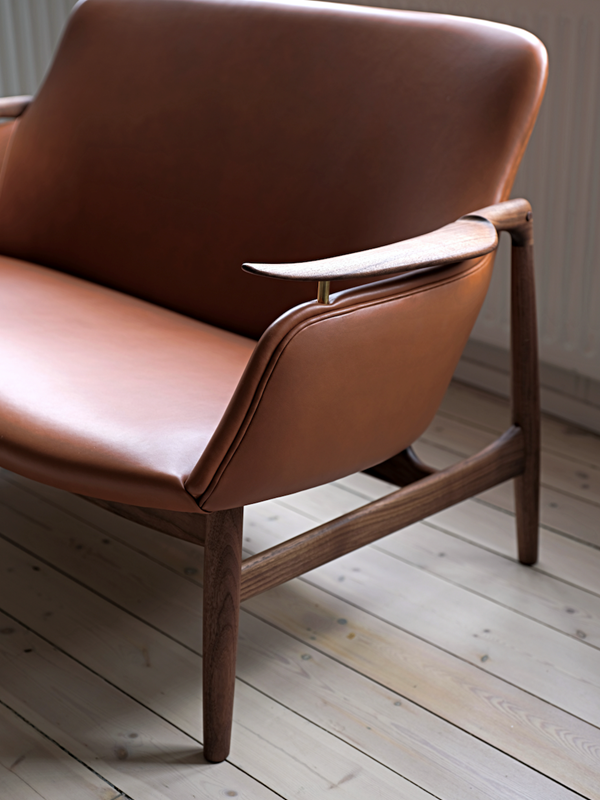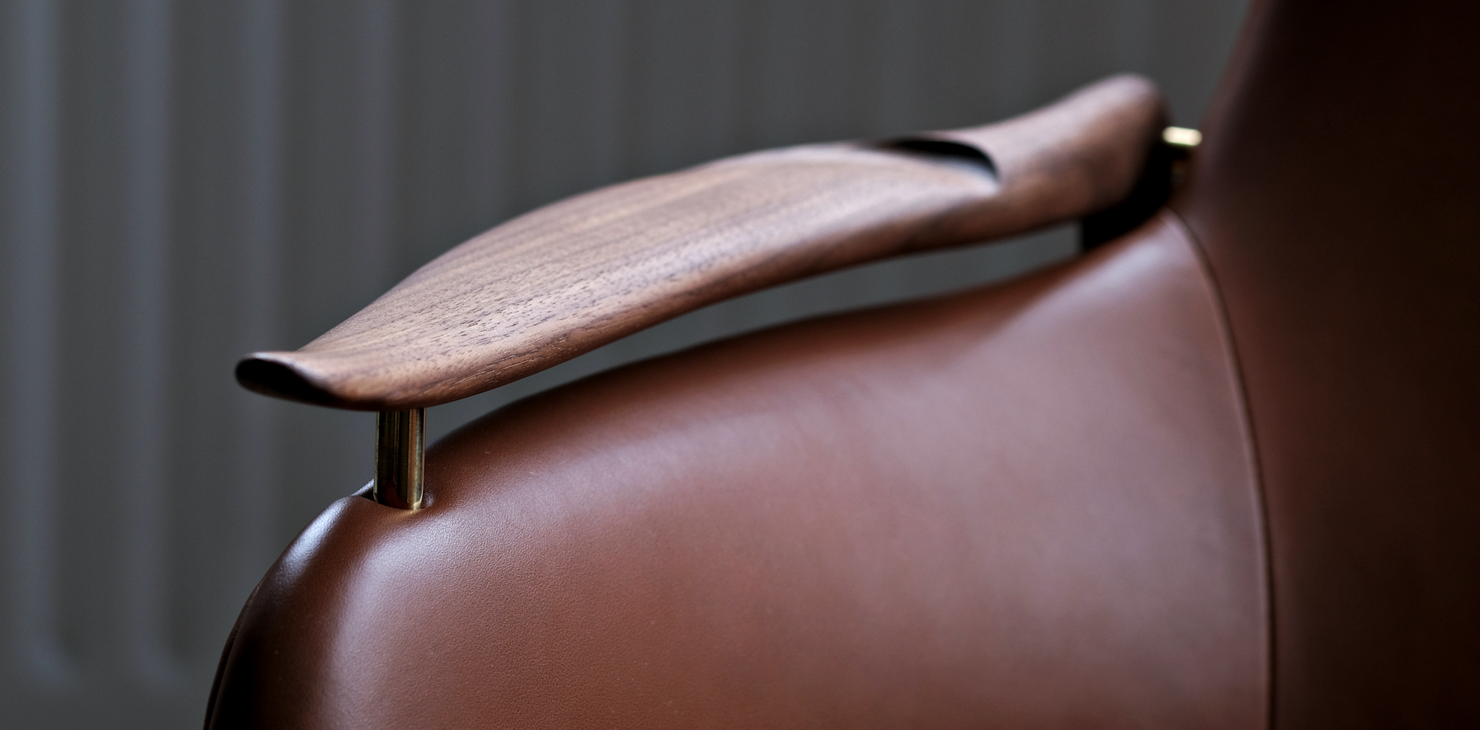 Always one of Finn Juhl's most sought-after pieces, the 53 Sofa was originally designed for master joiner Niels Vodder. The sofa is characterized by its elegant, sculptural expression. The armrests encase the upholstery as if it were levitating, incorporating the lightness and elegance of a wooden frame, and providing true comfort to the seated person. The 53 Sofa can be upholstered in textile or leather, with legs available in either walnut or oak. An optional cushion can also be ordered.
The 53 Sofa is an extravagant piece of furniture. It integrates the lightness and elegance of a wooden frame with an upholstered corpus, to embrace the seated person with genuine comfort. Finn Juhl's characteristic design feature of separating the carrying elements from the carried is also at play in the 53 Sofa. However, this time, the separation is achieved via more sophisticated means to give the sofa a light and elegant expression. The rear legs, completely free from upholstery, protrude from the floor. In a single, unbroken motion they change direction and expand into an organically shaped armrest, almost animalistic in nature.

The 53 Sofa has always been one of Finn Juhl's most popular and sought after pieces. It was originally produced in teak and rosewood, which are no longer available. Today, the vintage versions command exceptionally high prices at auctions all over the world.
The sofa is masterfully crafted using solid wood, carefully shaped and positioned to create a unique, organic frame wrapping around the upholstery as if it is levitating. The delicate transitions from the rounded to the sharp elements enhance the unique pattern of the wooden grain. Finn Juhl's artistic approach to design combined with practical and functional needs bring meaning to each shape and element, such that the chair spoils the user with comfort from a lost time. The sofa is spacious and naturally extends an invitation to be seated. At the same time, the sofa keeps the expression light and appears beautiful from every angle. As such, it is extremely well-suited as a free-standing piece for the living room of private residences or lounge areas in hotels and corporate settings.
Technical Features