Naaba
By Kristiina Lassus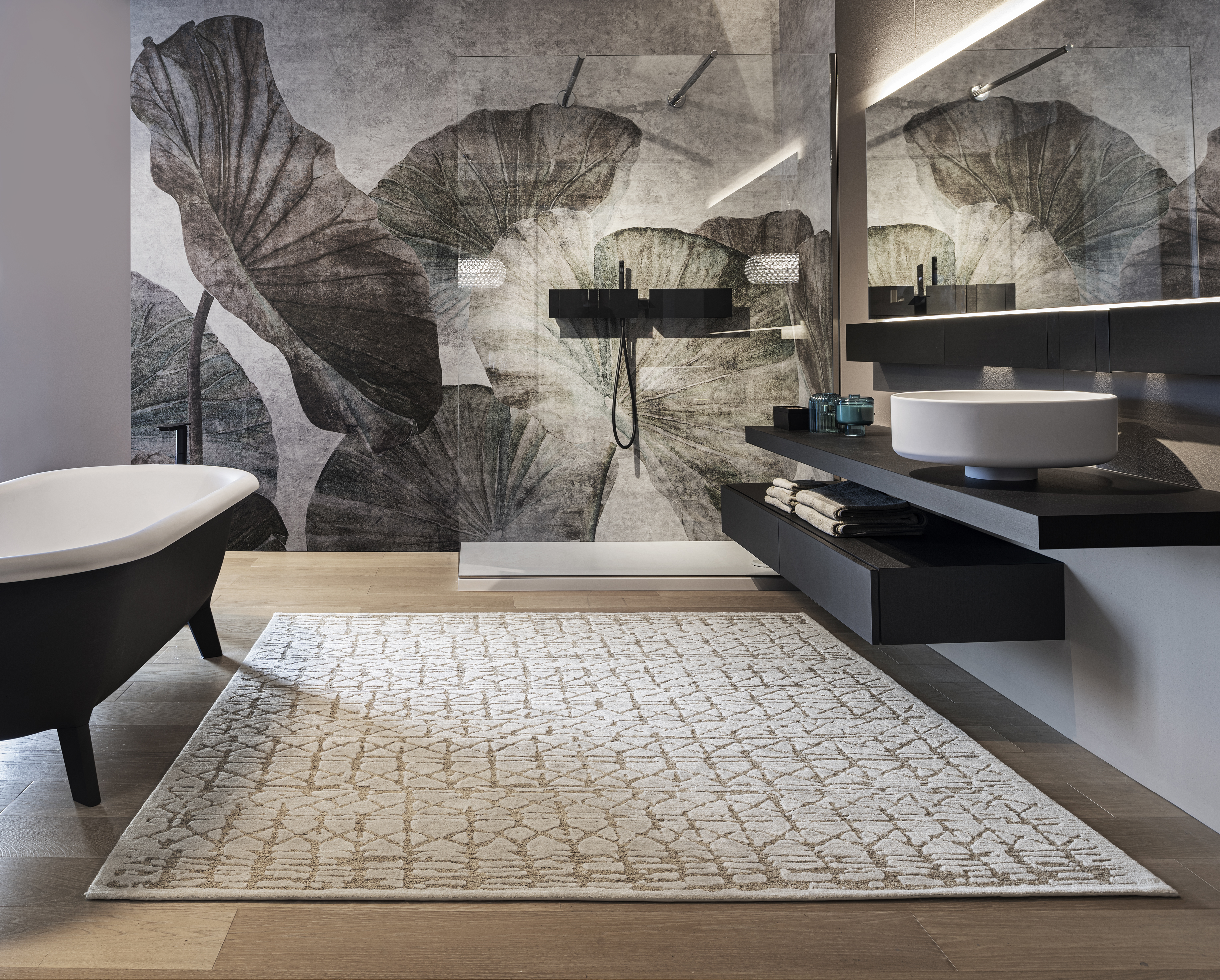 The rug collection by Kristiina Lassus is inspired by travel, distant cultures, and a love for materials, colour, and nature. From a passion for ancient traditional handicraft with a modern insight, the rugs are designed to furnish contemporary spaces, whether modern or classic, in the city or the country, conceived for people who appreciate special quality and beauty, even under their feet.
Kristiina Lassus is an interior architect, designer and design manager of International renown. Born in Finland, she moved to Italy in 1997, and in 2004 began travelling extensively to India and Nepal, where she still spends much of her time. It is in these countries that she manufactures her collection of rugs, knotted by hand, using traditional handicraft techniques that require about 3 - 4 months for each piece.

The materials she employs are Tibetan wool, natural linen and silk. The wool is carded, spun and dyed by hand, which gives the rugs beautiful subtle variations in colour and texture. Every small step in the production stage leads to a precious outcome rich in nuances, steeped in history and customs handed down through generations. Each piece is unique and original.

KRISTIINA LASSUS rugs are made in 100 knot quality and the pile height is 4 - 5 mm. The dyes used are from Clariant International from Switzerland. The rugs are produced in limited series and are available by order. No child labour has been used in the creation of these carpets (GOOD WEAVE certificate).
The Naaba rug is inspired by hand-woven nets. The lively pattern is knotted using the high-low pile technique which produces a three-dimensional surface. Naaba adapts to different styles because of its material duality: the raised silk pattern is refined and luxurious while the recessed hemp pattern is earthy and more casual. A SMINK showroom sample.