Yoko Cord Outdoor Dining
By Minotti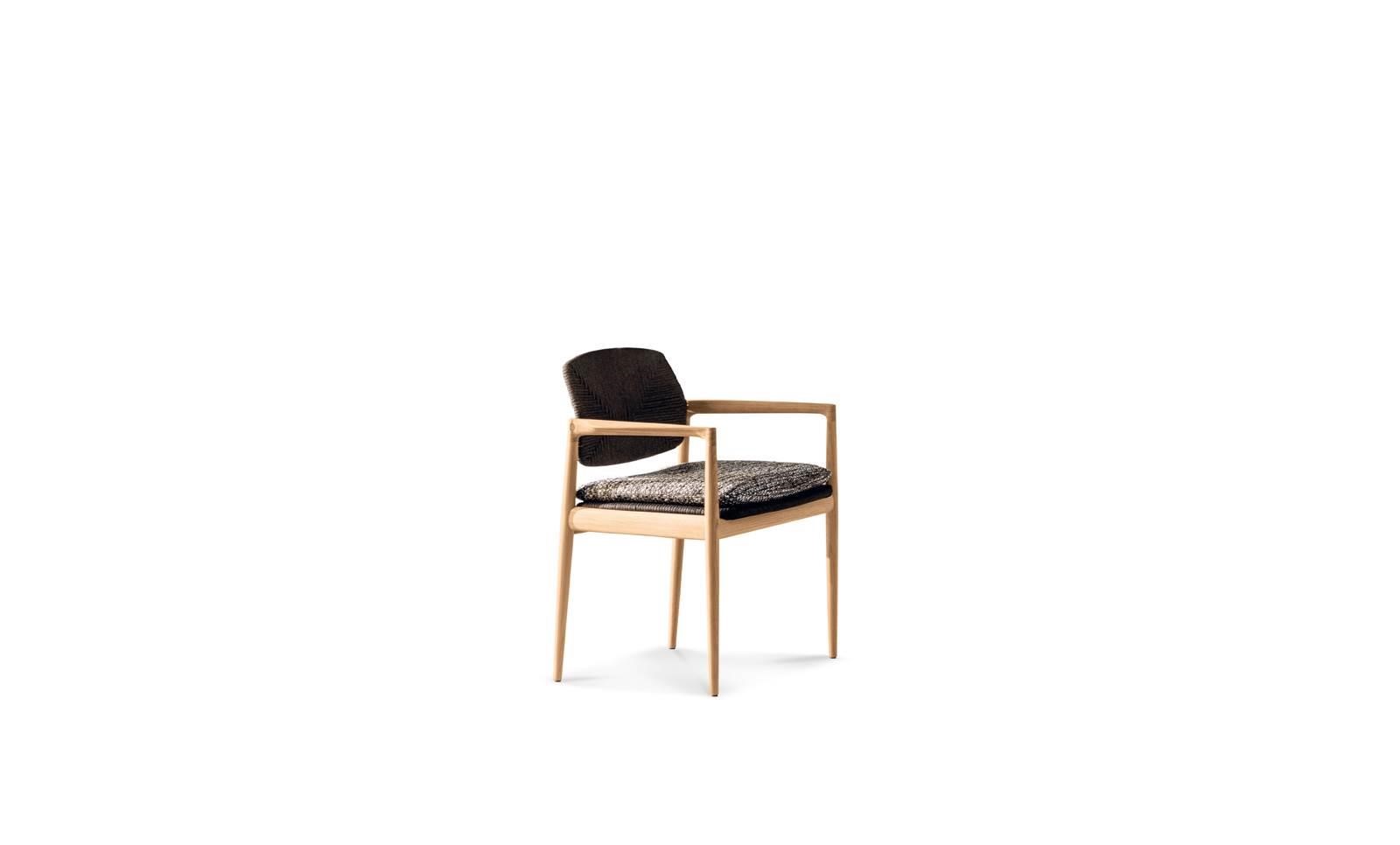 The Yoko seat evolves to become the Yoko Cord Outdoor project by Japanese-Scandinavian duo Inoda+Sveje, composed of an armchair, dining little armchair and ottoman bench, available in versions with and without upholstery, all with a natural teak frame.
The seat and backrests are strung with Ecru or Dark Brown polypropylene cord on which the soft cushions, upholstered with fabrics from the 2022 Textile Outdoor Collection, rest.
The seat and the top of the ottoman bench are strung with a balanced weave that gives the natural allure of handcrafted workmanship in line with the classic principles of stringing; a special teak frog feature has been applied in continuity with the finish of the frame to better secure the cushions to the seat.
A bronze detail adorns the wooden frame of these furnishing pieces, embellishing them yet maintaining their silent elegance intact: it is a particular joint, located between the frame and the rear vertical legs whose coupling is enhanced by a varnished Bronze color button.