Torii Nest Outdoor
By Minotti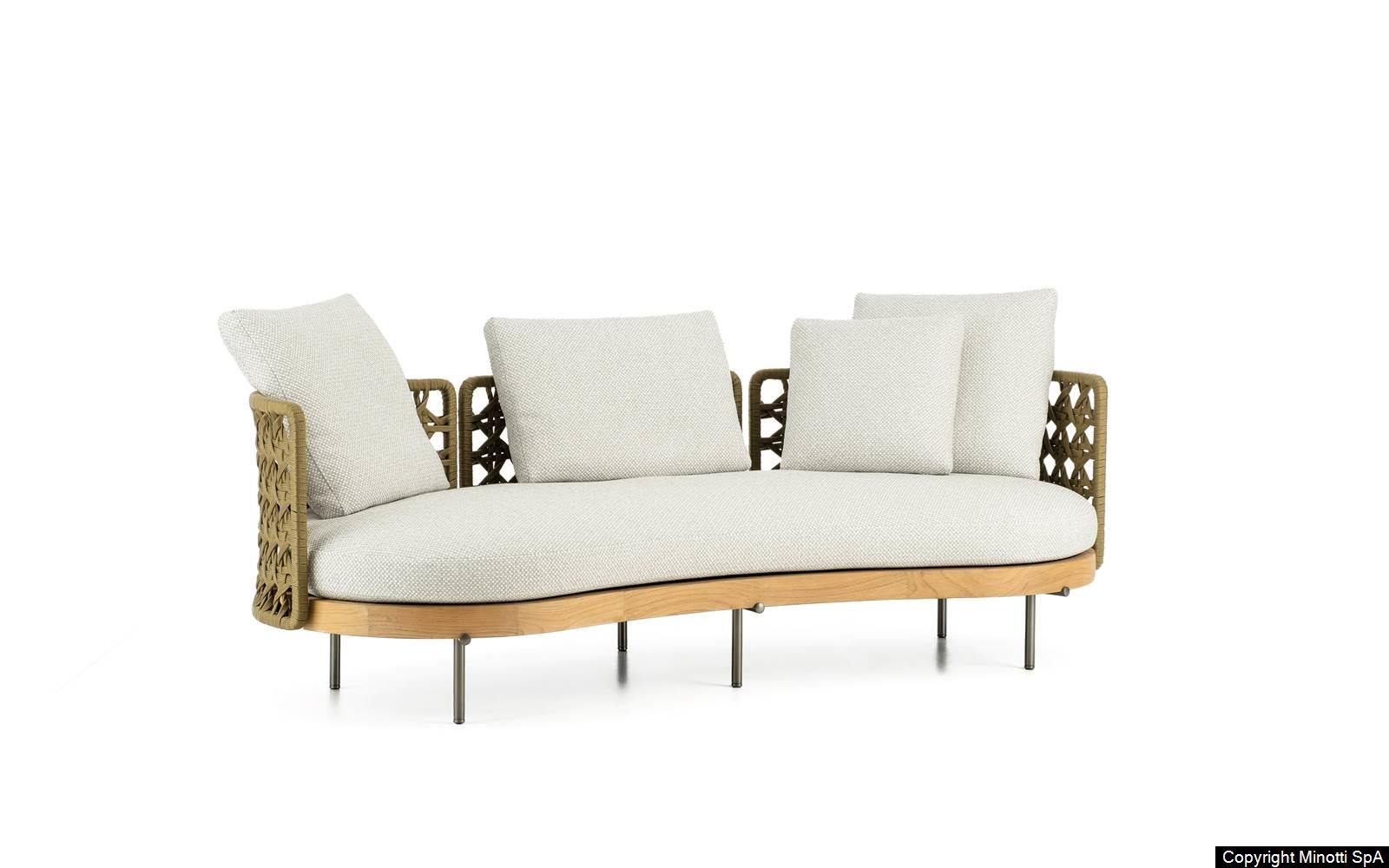 Designed for indoor environments in 2020, the new 2023 collection of Torii Nest expands the collection to the open air environment.
Characterised by the iconic woven cord backrest, with a design inspired by Vienna straw, but with a wider mesh, the Torii Nest Outdoor seats vary in size and type, from the two-seater sofa with a curved silhouette to the round chaise-longue. The feeling of lightness provided by the woven rope, permeable to air and light, combines perfectly with the delicate aesthetic of the base, raised off the ground thanks to slender aluminium feet.
The ethereal appearance of these furnishing pieces dialogues harmoniously with their extreme materiality: the backrest, an enveloping nest, embraces and encloses the soft cushions resting on a solid natural teak frame.
A succession of materials with a strong tactile impact and a welcoming feel, as if these sofas and chairs were primarily places in which to let go and relax.
A design that is at times romantic and at times contemporary, thanks to its compact proportions, and easily fits into the decor on metropolitan terraces and in hospitality settings, satisfying both the most classic and the most modern aesthetic tastes.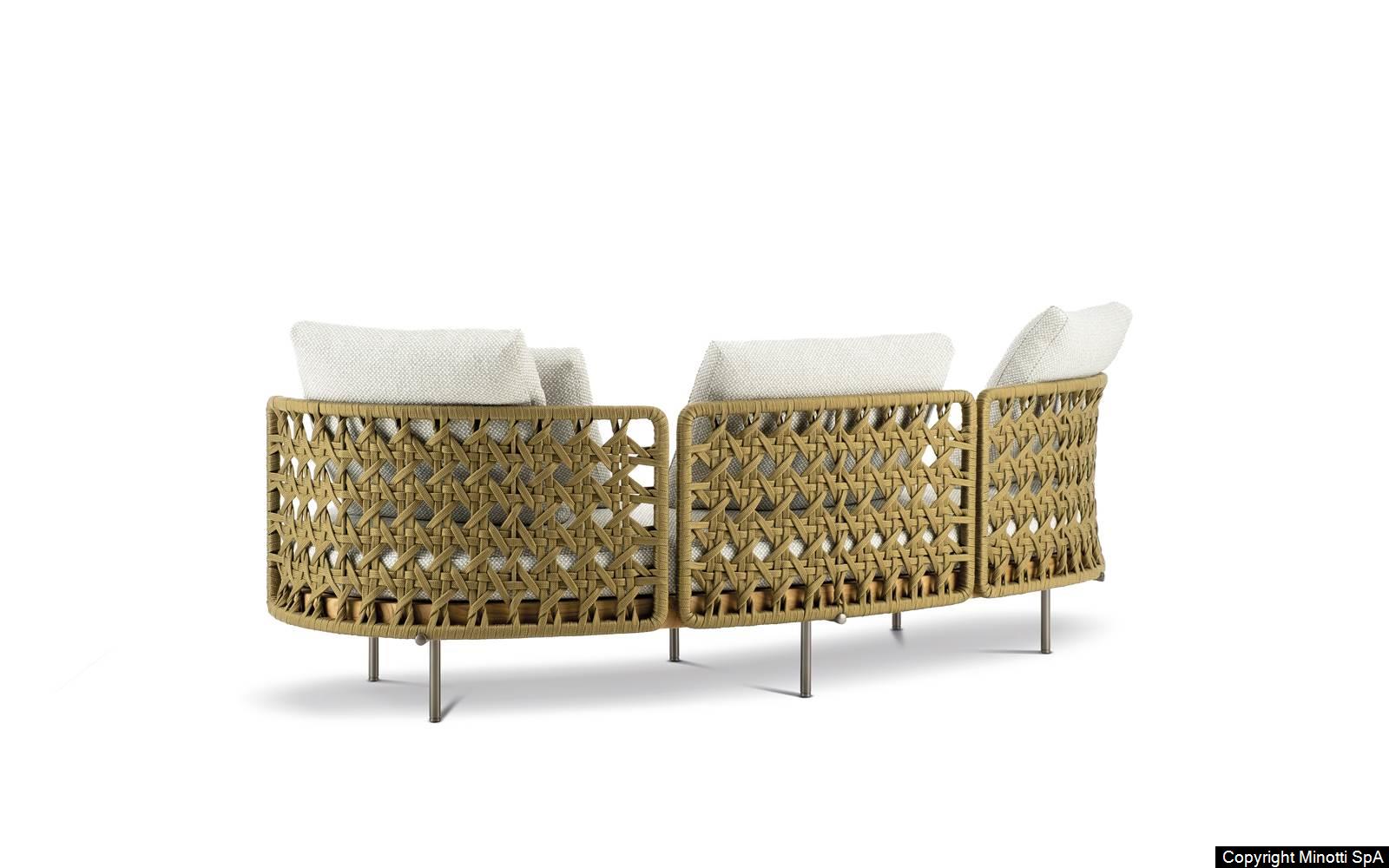 Technical Features