Sideboard
By House of Finn Juhl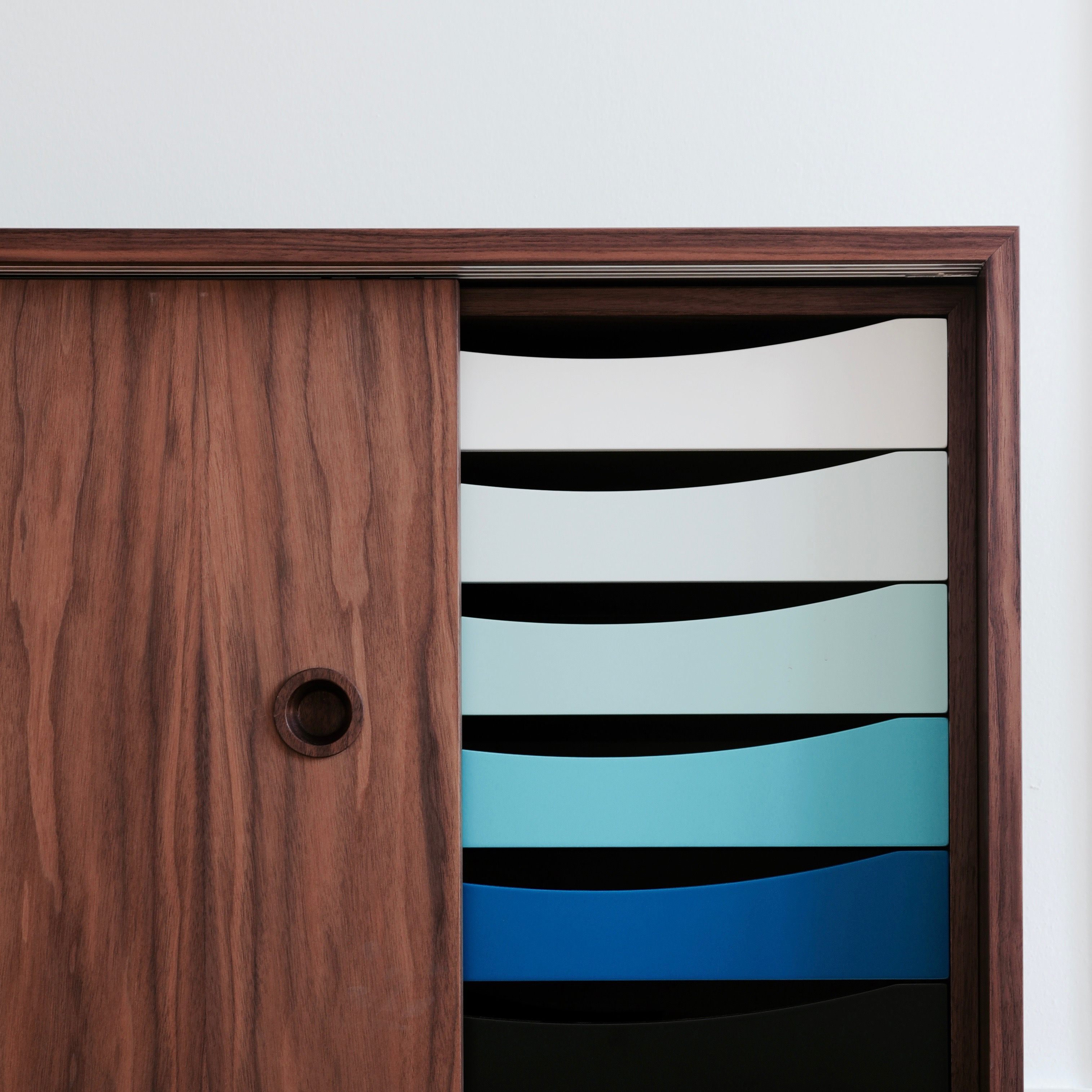 Finn Juhl was preoccupied with shapes and colours during all of his life because of his great interest in cubist and surrealistic art. Finn Juhl was a pioneer with regards to including colour as an active element in space, furniture and textiles. This he did with a rare confidence so that his arrangements appear with great sensuality as a coherent whole – "Gesamtkunstwerk".
The Sideboard offers an elegant and functional storage solution that at the same time offers space to display decorative art pieces or personal belongings. When the sliding doors are closed, the sideboard presents a calm and simple exterior, but when left open, it reveals the playful and stunning colour array of the six drawers. In this way the sideboard is an exclusive representation of timeless craftsmanship and iconic modern design.
The FJ Sideboard, now relaunched by THE HOUSE OF FINN JUHL, is available in walnut, teak, oak and Oregon pine, and in a yellow / red range of colours and a blue range of colours. The frame is in hand-burnished steel.