Nyhavn Table
By House of Finn Juhl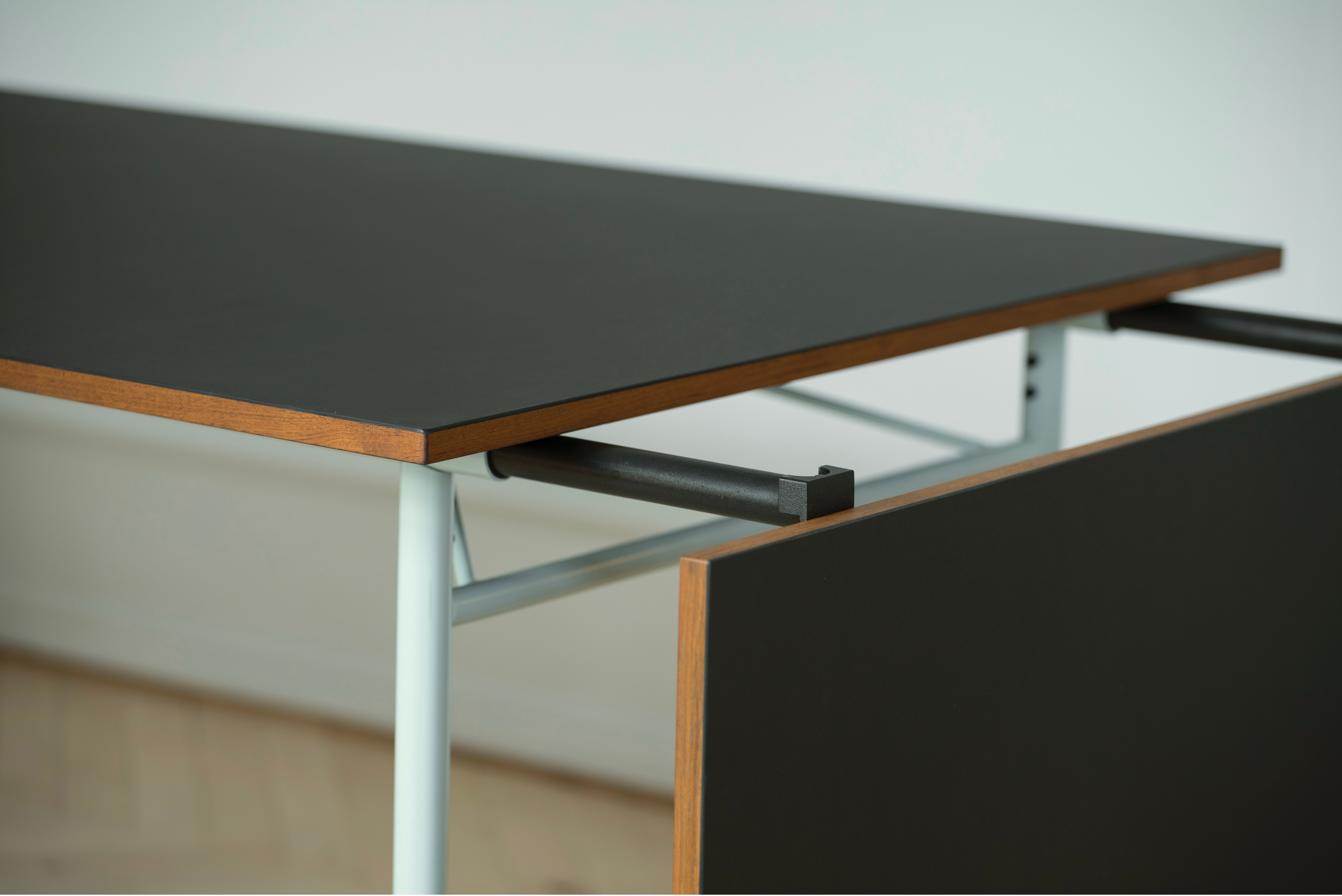 Finn Juhl designed a diverse range of furniture with frames of steel pipe during his working life.
This was also the theme of the work tables for his first studio at Nyhavn 33, Copenhagen. As Finn Finn Juhl in 1957 moved the studio to Sølvgade 38, these tables were still in use.
We have decided to relaunch this simple and very stable table originally made of burnished steel tabletops linoleum or plywood. Frames and toes match in either walnut, teak or oak.
The cabinet was designed in 1953 as an addition to the Nyhavn Table from 1945 and had previously been produced by the firm BOVIRKE. The drawer cabinet is now relaunched by ONECOLLECTION.
The Drawer Cabinet with three coloured trays hangs like a floating, individual element under the light steel construction of the Nyhavn Table. This reflects Finn Juhl's design philosophy of separating the elements to create visual lightness. His separation of the support and the supported is seen in many of his chairs – e.g. the "45-Chair" is another example of this.
Finn Juhl was one of the most important interior designers of modern times. He said:
"Gaps are also space."
As with the FJ Sideboard, the coloured trays are according to Goethe's famous colour circle and come in a yellow / red scale and a blue scale. The Cabinet is available in walnut, teak or oak. Suspension fittings are included in burnished steel.