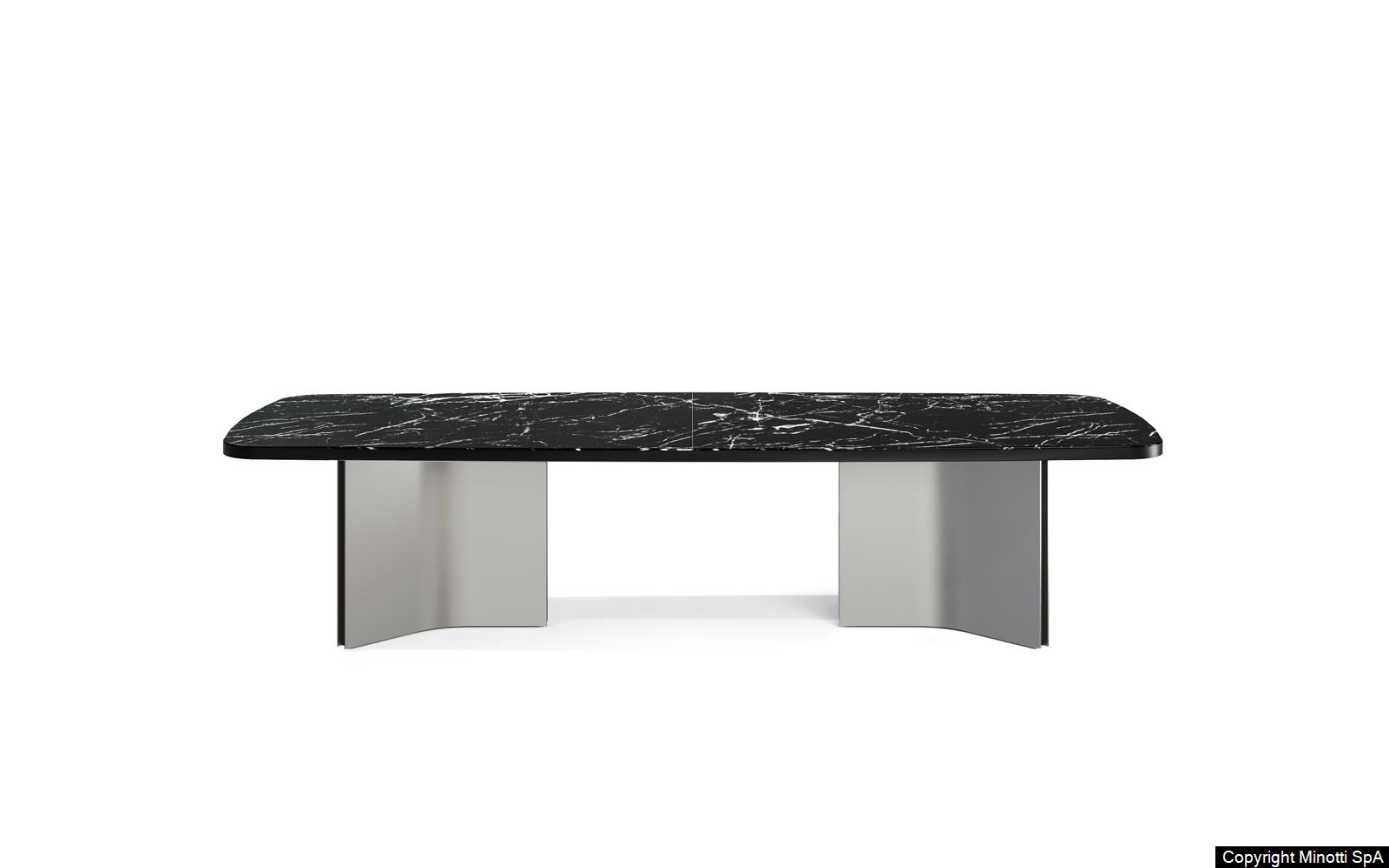 With its bold, sculptural-shaped base, which draws a series of quarter circles, illuminated by the glints of the metal, and interspersed with a black insert, the Marvin table makes an impressive impact and is characterised by great versatility.
It is part of a wide variety of dining tables with a clearly architectural inspiration, featuring bases in satin finish stainless steel or in Pewter-coloured varnished metal.
The design is enriched by the precious materials chosen for the top: Bianconero marble, with an interplay of nuances that imposes a strong, ultra-modern feel, and Marron Damasco marble. Alternatively, it comes with the top in brushed solid ash, sporting a Black open-pore lacquered finish.
Designed by Rodolfo Dordoni, it is available with the round top in three different diameters (160, 180 and 200 cm) and a top in the shape of an elegant rectangle, with softer lines and rounded corners, in three sizes.
The design is conceived to be customised with tailor-made solutions, thanks to the combination and interpretation of the design of the bases, depending on the shape and size of the top, up to very important proposals.
Marvin covers a variety of different design areas, also entering Hospitality environments as the true protagonist of the most sophisticated meeting rooms.