Silver Table
By House of Finn Juhl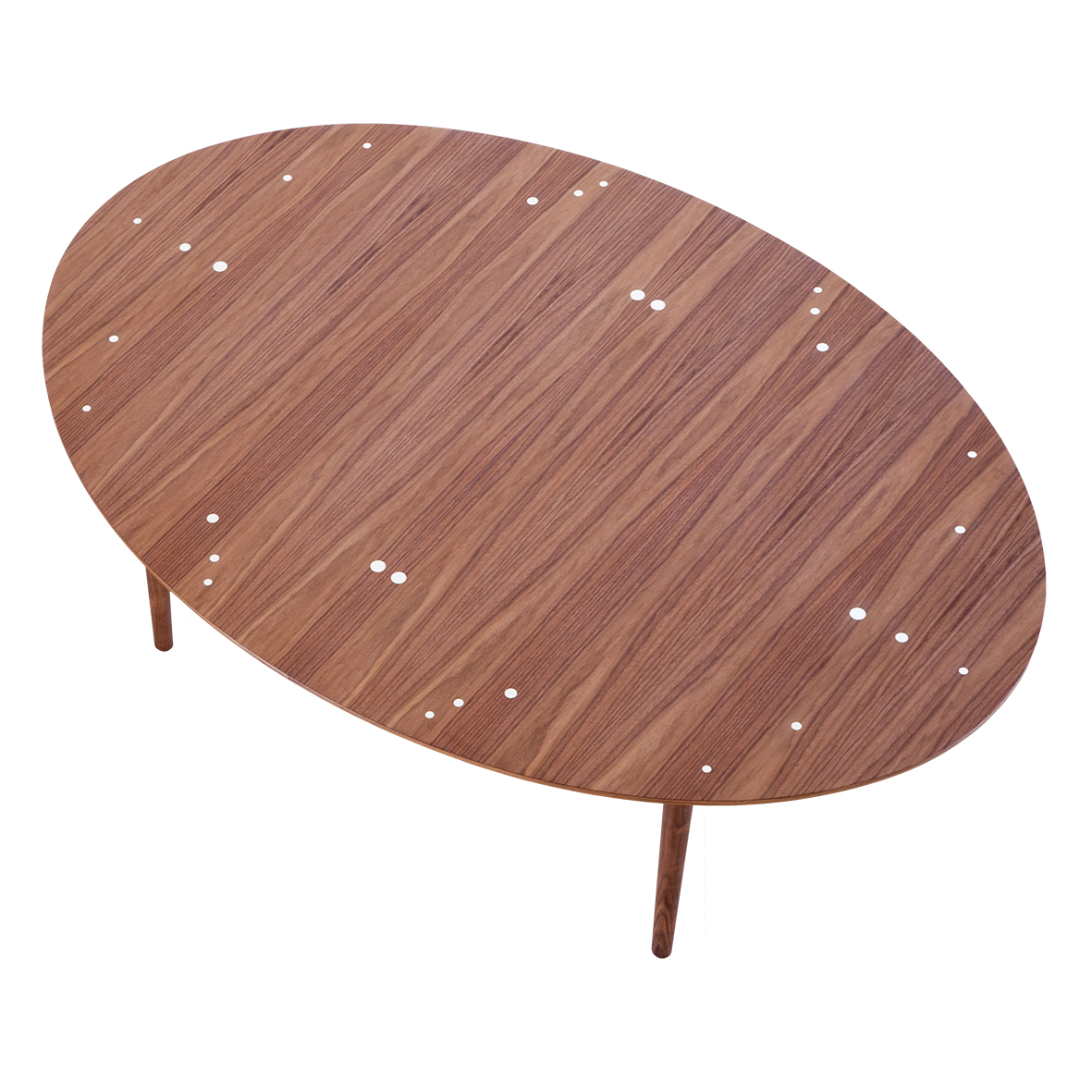 The Silver Table was originally designed by Juhl for his own private home, but was later manufactured by cabinetmaker Niels Vodder for the public during the late 1950s.
For many years, The Silver Table was called the Judas Table due to the association between the number of disciples at the Last Supper and the table's iconic silver inlays.
Used as dining or conference and available in walnut or a combination of teak and oak with silver plaquettes. 1948.