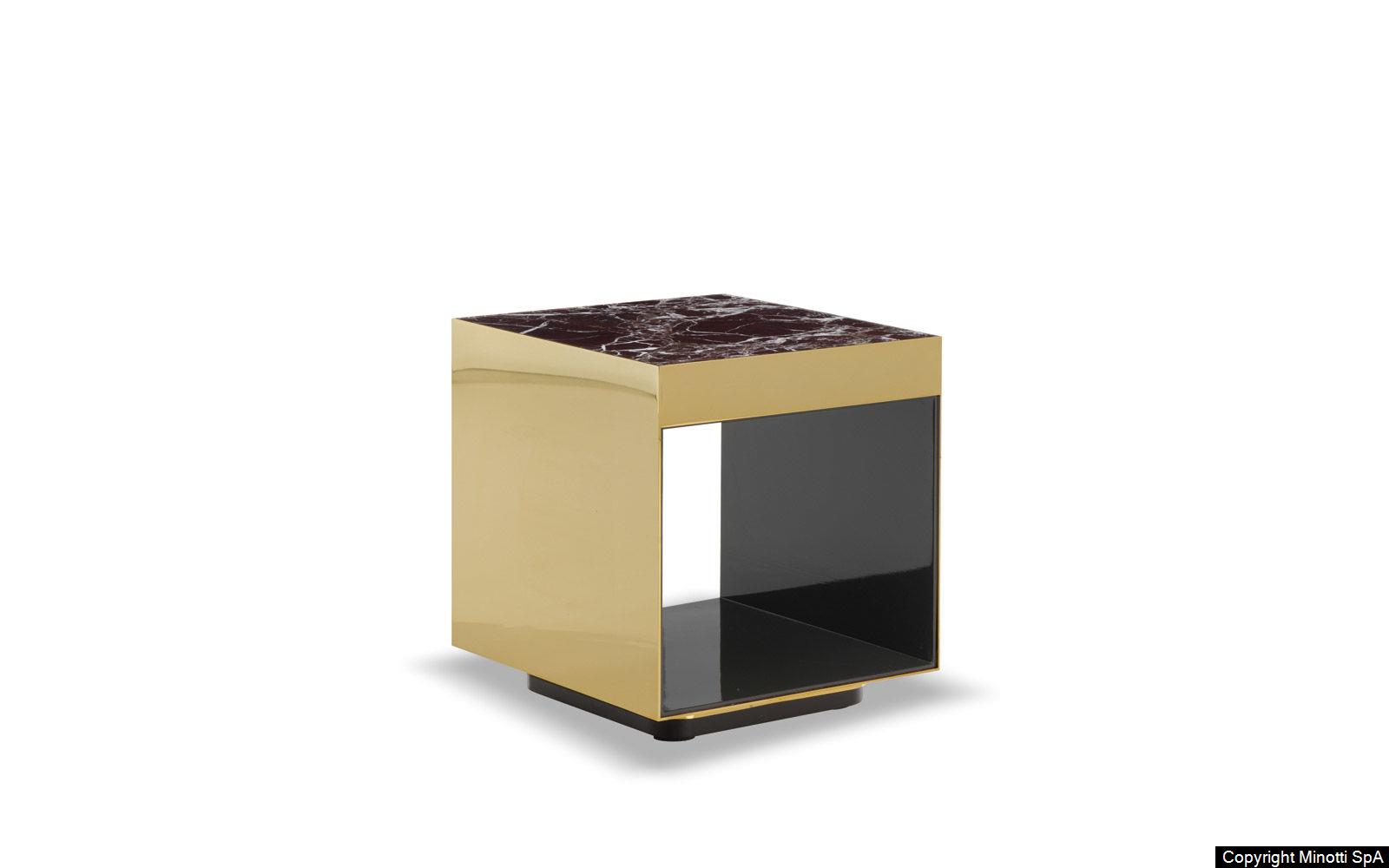 Elliott is a sophisticated collection of jewel-like coffee tables, which team a pure, essential aesthetic with a surprisingly varied combination of materials.
A range of coffee tables whose aesthetic nature is akin to that of a precious object, and which have a precise function - to serve as a surface - but most importantly to play a highly decorative role, revealing a well-measured elegance that mimics the Milanese design from the 50's and 60's. The metal frame comes in a glossy chrome, glossy gold or satin-finish bronze, while the top has been set in the frame, like a gemstone in a piece of jewelry, in a selection of rare and precious marbles such as Arabescato Purple, Sahara Noir, and Rosso Levanto marble, in moka-colored briarwood or in oak in an open pore moka-colored lacquered finish.
The Elliott coffee tables have been built with a practical internal compartment that can be used for storing magazines or other objects and comes in a glossy granite-colored lacquered finish or in oak in an open pore moka-colored lacquered finish. The complex processing work of combining an external metal frame with an internal wood frame, adds a touch of warmth and highlights the intrinsic value of Elliott coffee tables. A SMINK showroom model.
Technical Features