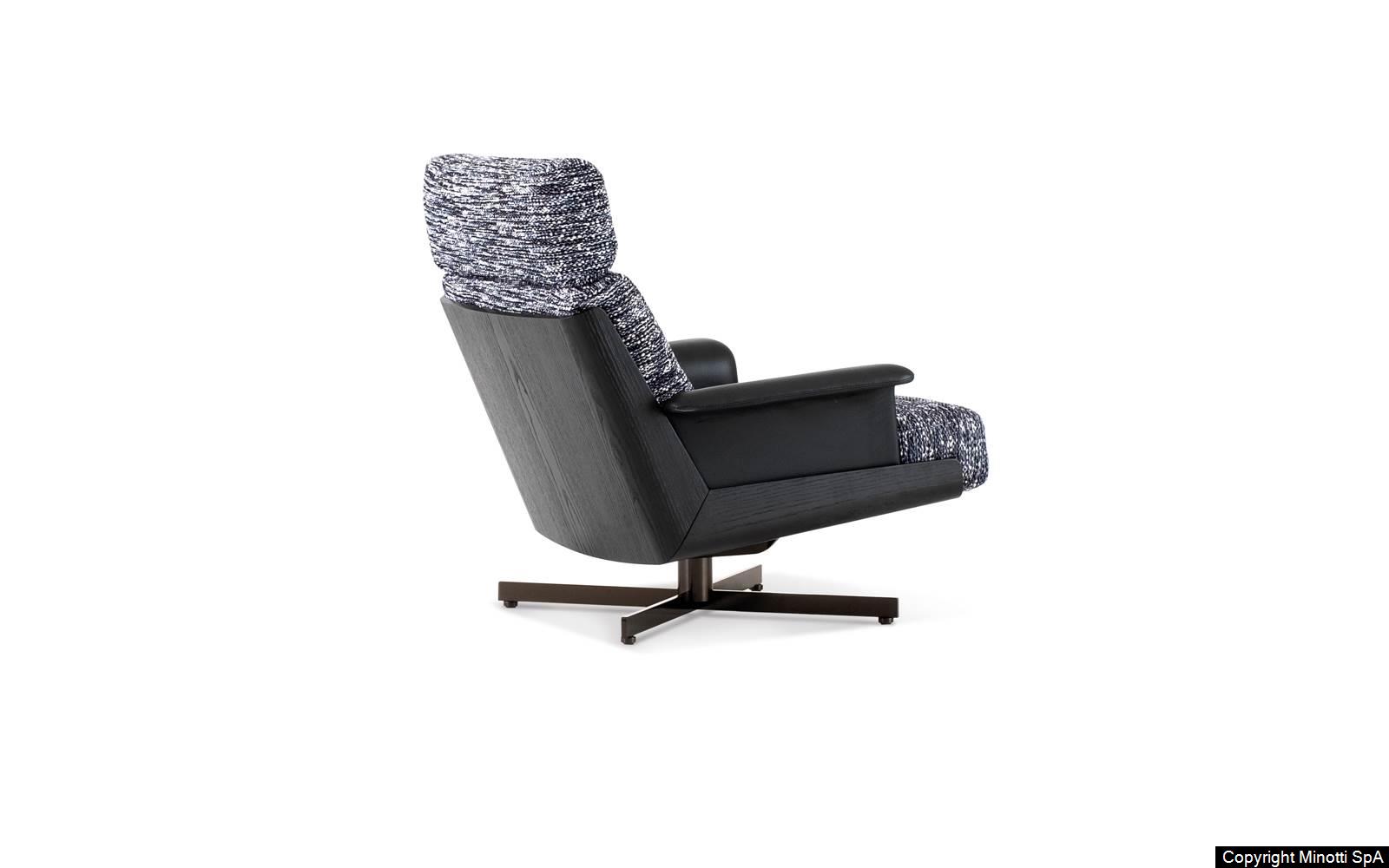 Inspired by the Brazilian architect's many trips to Japan, the Daiki seats are born out of Marcio Kogan's deep passion for Japanese culture and are conceived as a real tribute to Japanese design.
The Daiki family includes armchairs with a deep seat, available both with and without armrests, and footstool.
Created using sophisticated wood crafting techniques, the curved shell comprises two elements joined at a 45° angle, with a sloping backrest that guarantees maximum comfort. In palisander Santos or flamed ash veneer with Liquorice colour lacquer, the shell offers a snug fit for the cushions, and sits on a metal frame with legs in a Black-Nickel finish.
In the version with leather upholstery, the cushions are quilted with stitching, while in the fabric version they only feature stitching.
Daiki offers a design that also explores and reinterprets the American Mid-Century atmospheres in its bold, clean lines, precious materials and balanced proportions.