Floor Model Zoe
By Verzelloni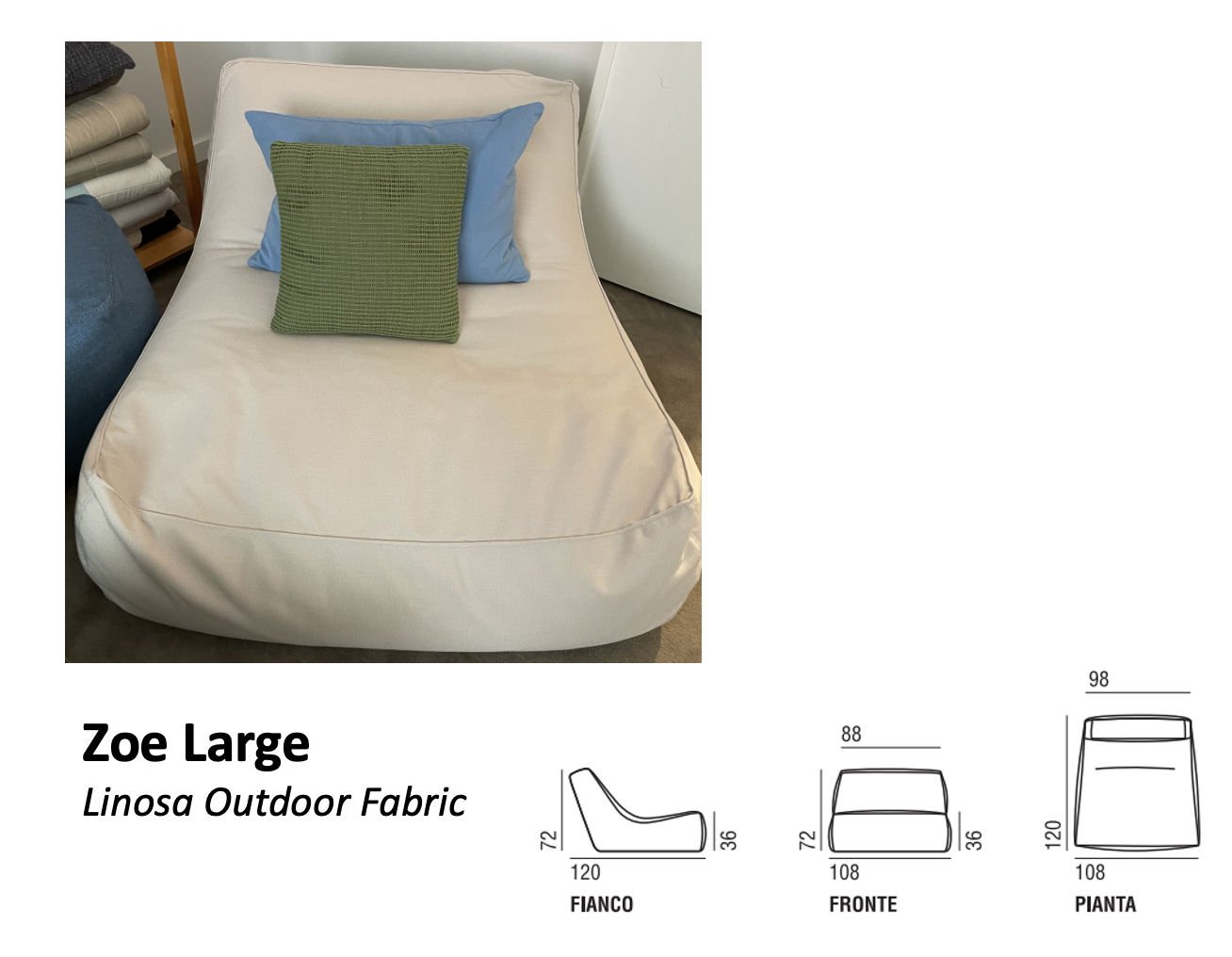 In outdoor version Zoe is delivered with water repellent as well as sun's ray and general atmospheric agents resistant fabric, under the cover it is filled with water repellent materials. Both covers are sewn with mold-resistant yarn. Zoe Outdoor is suitable for covered outdoor use. It can stand a gentle rain, but in the event of a good Texas downpour, we advise to remove any stagnant water and let the item completely dry. If necessary remove the cover and let the padding completely dry in the sun.
List Price: $3,120.00
Sale Price: $2,225.00
All Sale items are final sale; no exchanges or refunds.
Prices shown do not include shipping or delivery.